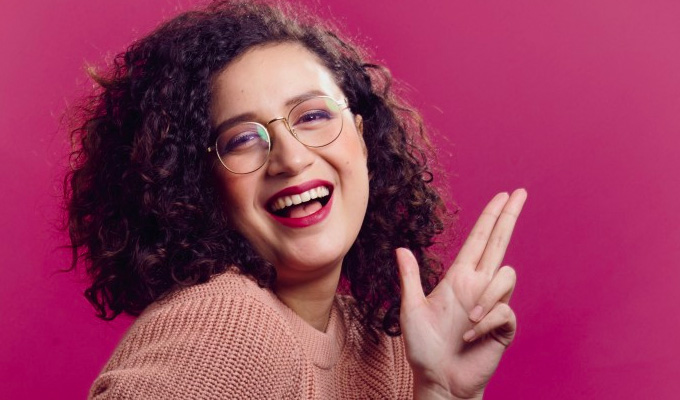 MICF - Rose Matafeo: Horndog
How adorkable is Rose Matafeo? She wanted a show title that reflected her quirky passions, but has ended up with one with connotations of sleazy sexual confidence… an irony that she'd have you believe was the accidental result of klutzy underthinking. But, as with much of her show, there's more going on beneath the goofy likeability she so effortlessly projects.
She is certainly no Horndog in the more usual sense, able to count the number of boys she's kissed in her 26 years on her fingers. Most of those she ended up dating – a sign of a naive attitude to relationships forged by romcoms, she suggests – but recently found herself single again. Not that this is a break-up show, she emphatically insists.
This is SO a breakup show. Just a slightly eccentric one.
Matafeo has plenty of interests to distract her from the fact she's now single. She likes to throw herself into things, whether it's going to K-Pop conventions to watch the tightly choreographed dances, crocheting or obsessing over Michael Jackson.
Oh, and we can probably add comedy to that list of passions given how zestfully she performs. A powerhouse of frothing enthusiasm, she gushes her material out so impulsively, the whole hour is almost one long, breathless, circuitous sentence.
She's very keen to get us infused with the same passion, to the point almost wanting the audience to be a little more difficult to add an extra spark for those on board.
While her list of pet loves might seem a little whimsical, Matafeo ensures that there is some bite, including mocking grown women who insist on buying stationery with cutesy slogans on it; highlighting Facebook's creepy data harvesting; and taking some sideswipes at societal sexism, from the men who only want to father boys to the expression 'resting bitch face'. Even the segment about crocheting takes a dark turn as it appears even instructional yarn-based videos are not exempt from online abuse.
The sections feel disparate, not quite congealing into a fully rounded show, but they are bound by Matefeo's manic charm, and she offers a theatrical conclusion to close the hour.
Otherwise, she's pared back the gimmicks and sketches of her two previous shows to offer a more conventional stand-up offering, at least relatively speaking. And although she's not totally immune to lulls, she's rarely less than a dizzy delight.
Review date: 17 Apr 2018
Reviewed by: Steve Bennett
Reviewed at: Melbourne International Comedy Festival
Recent Reviews
What do you think?