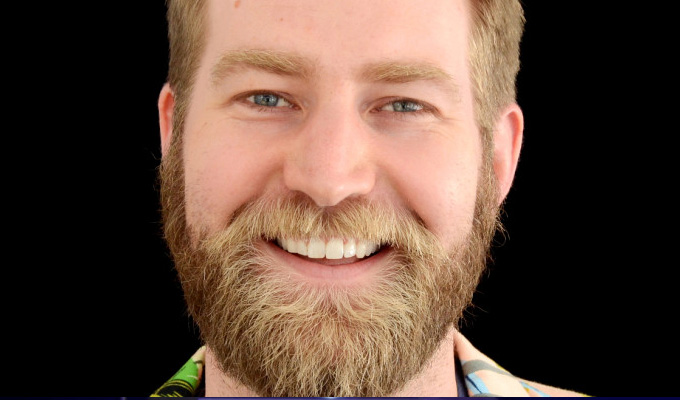 Chris Knight: This Title Is Quote Too Conceptual Question Mark Unquote
Nice title, shame about the show. Chris Knight seems pleased with the meta nature of his fantasy storytelling, but in truth basing his yarn on a bunch of comedians building up to their comedy festival shows just seems like a lack of inspiration to look beyond his limited horizons.
The three of them are sketchily drawn characters, only distinguishable from their voices rather Han any distinctive personality traits. They all go off on various quests involving wizards, time portals, zombies and robots, reflecting Knight's obsession with such pop-culture genres.
None of the stories are interesting, just a succession of 'and then this happened…' events that occur without much cause or effect, and aside from knowing references to successful works of fiction have little to draw you in. His premise suggests something clever; the execution proves otherwise - just a man who absorbs too many graphic novels but hasn't really grasped the basics of storytelling.
Knight has got some funny lines, but not enough to fill the show – and in any case, they are shackled to this concrete slab of a narrative which means they are never going to float.
Review date: 1 Apr 2017
Reviewed by: Steve Bennett
Recent Reviews
What do you think?