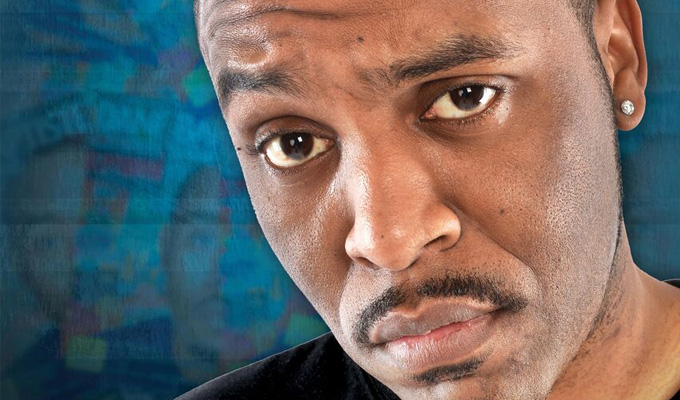 Dane Baptiste: Reasonable Doubts
Last year, Dane Baptiste pretty much nailed the 'this is who I am' debut, with a slick, award-nominated offering about his relatively cosseted life and his Grenadian family background. So for the follow-up he's a little more outward-looking, considering wider social issues in the world while also contemplating his place in it.
Reluctantly labelled as a Bame – Black, Asian, and minority ethnic – the race issue is probably where he's at his most astute, and most playful. But whatever topic he's covering, he maintains an affable equilibrium with the audience, sometimes teasing, sometimes small-p political, sometimes a little more vulnerable.
At his best he combines the silly with the serious; using a knob gag to talk about the Western rape of African resources, considering the new religion of Apple (not that original an idea) by way of some elegant puns, or making a delightful analogy about charity direct debits. He also envisages a couple of two-way conversations that hit the spot: Jesus and Adam trading insults and his teenage libido plotting to murder his virginity – although a couple of other mini-sketches stretch out ideas needlessly.
But in all, it's another stylish, funny and smart offering from the good-natured Baptiste, who holds the interest without relying on clever structures or themes, just him shooting the breeze around disconnected subjects. Although perhaps he's a little too polished, too, for while he's freely imparting his thoughts and opinions there's no strong feeling of him baring his soul. Considered arguments abound rather than anything deeper.
And a few routines feel familiar. Offering a smart-ass response to Edwin Starr's rhetorical: 'War, what it isn't good for?' certainly does. Ditto for his thoughts on adopting a snow leopard for charity, or how the lifetime commitment to marriage was easier to fulfil back in the day when we died younger
Overall, Reasonable Doubts proves Baptiste's best newcomer nomination last year was no fluke; reinforcing his status but not quite giving him the quantum leap up to the next level.
Review date: 26 Aug 2015
Reviewed by: Steve Bennett
Reviewed at: Pleasance Courtyard
What do you think?