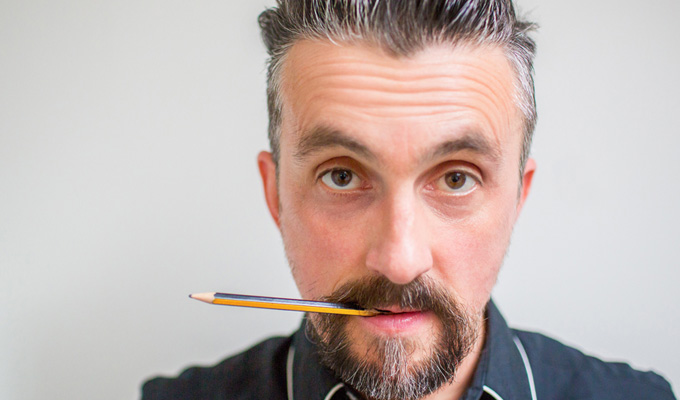 Markus Birdman: 2B Or Not To Be
Markus Birdman's show is another triumph for him and a mesmerising delight for the audience, who sit in rapt concentration as Birdman's hypnotic, quiet delivery draws us all in.  He is a master storyteller and this became a live, adult Jackanory, accompanied by his amazing, hand-drawn pop-up storybooks and illustrations
This is how a Fringe show should be, with the performer trying something beyond the day-to-day approach. He's a superb stand-up all year round and this contrasts and compliments his usual mischievous and flamboyant style.
As in previous shows, his anecdotes recap a painful break-up, the difficulty and necessity of behaving with decency and moving on with grace and dignity, all the while maintaining a good relationship with the daughter from that union. 
The tale of a cathartic trip to Stavanger, full of Nordic sexual promise, was screamingly funny, but recounted with such pain and regret that the laughs came in unexpected ways.  There is a bittersweet bite to the spoken comedy, and with the fabulous illustrations and typography, the show is a feast for the eyes. 
This is probably the most absorbing show I have seen, which may be a strange compliment for comedy. The richly coloured, idiosyncratic and highly covetable pictures draw the eye as Birdman manipulates them before our eyes, while spinning touching fables for his daughter to be guided by, punctuated with frank, funny and achingly honest account of his own stagger through life's potholes.
The effect is completely spellbinding.
Review date: 21 Aug 2014
Reviewed by: Julia Chamberlain
Reviewed at: Stand 5
Recent Reviews
What do you think?