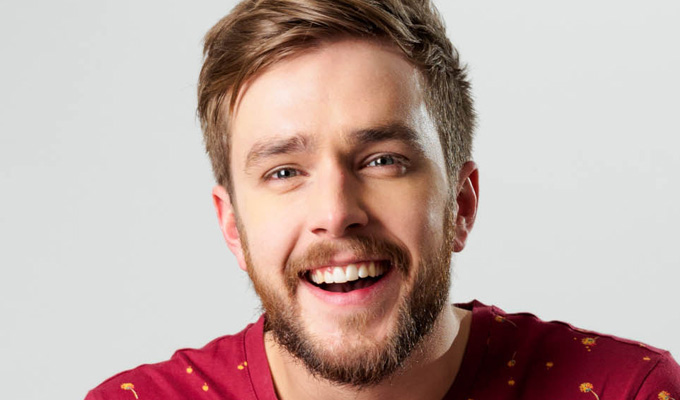 Iain Stirling: Everything
'So I just split up with my girlfriend…' is a comic staple, and Iain Stirling spins his story off in directions both expected and not in this show about all manner of break-ups and break downs.
The emotional break-up sets him on course for a possible mental breakdown, for which he's emotionally ill-equipped, just as being a pampered middle-class white guy he's physically ill-equipped to cope with things a real blokey bloke could do – like fix his car, which, of course, also had a breakdown. Oh, and just to stress the breakup line even more, he talks about Scotland's possible split from the rest of the UK, including a lovely satirical description of Alex Salmond.
Stirling's show has several tonal levels. Primarily, there's the straightforward stand-up you would expect both if you've seen him before and even if you haven't, as it ranges from the stylish to the rather ordinary – then there's the more serious strand about his emotional woes, which doesn't particularly seek to get laughs, but add heft.
The best material sits in the Venn diagram crossover between the two, when he ponders the realities of loneliness –  eating along in restaurants, sleeping a bed that's too big for one – while seeking the funny, rather than the gravitas he goes for in the final furlong.
Some of the stand-up sections stick too closely to the expected: the difference between men and women in their reaction to a mate's relationship ending, for example, or how Australian border guards are paranoid about fruit being smuggled into the country. Yet sometimes he shows flair on a familiar subject - with the hatred of Jedward coming from first-hand experience since he had to spend time with the twin freaks as part of his other job as a children's TV presenter.
Stirling's clearly going through a transitional time in his life, albeit something he didn't instigate, and it seems the same for his comedy. He's trying to get out of the skinny-jeaned-twentysomething cliche – although he still has one Converse-clad shoe in that camp – while not all of his attempts to lay open his heart quite come off.
But he's getting more interesting, and remaining solidly, if not always spectacularly funny. It's a step in the right direction.
Review date: 17 Aug 2014
Reviewed by: Steve Bennett
Reviewed at: Pleasance Courtyard
Recent Reviews
What do you think?