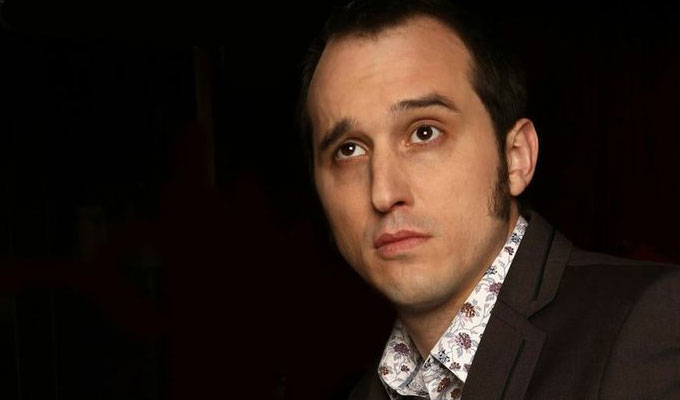 Phil Ellis: Unplanned Orphan
Note: This review is from 2013
With more than a passing resemblance to Andy Kaufman, Phil Ellis has contrived an hour that recalls the late American comic's commitment to finishing his show, whatever resistance he encounters.
Early impressions aren't favourable, as two weeks into the festival, he's still reading from notes. And his usual bluff surrealism appears to have been rejected in favour of straightforward sharing of the defining moment of his adult life. Profundity will abound is the none-too-subtle implication.
Sound cues are fluffed, tensions rise with his technician and walkouts seem inevitable. God loves a tryer, though, and he ploughs on through his ill-prepared multimedia presentation, incompetently building up to the moment when he found out the dark secret of his birth. Believe me, that's less of a spoiler than he cackhandedly blurts in the opening few minutes.
Wallowing in self-pity and preoccupied by thoughts of his ex, Ellis allows himself to be derailed from his narrative by something as innocuous as musing on Shetland ponies, sympathy and impatience in the room mounting for this hapless sadsack, who seems well out of his depth. Projecting a palpable sense of panic, his engagement with the audience is testy and wretched.
And yet. Although it's perhaps an overstatement to say this show gets more compelling as it fails to come together, you find yourself sticking with it, hanging in there to see how dreadful it gets. And just how far Ellis can genuinely irritate the venue staff. There's amusing bathos here, some of it intended.
Review date: 16 Aug 2013
Reviewed by: Jay Richardson
What do you think?