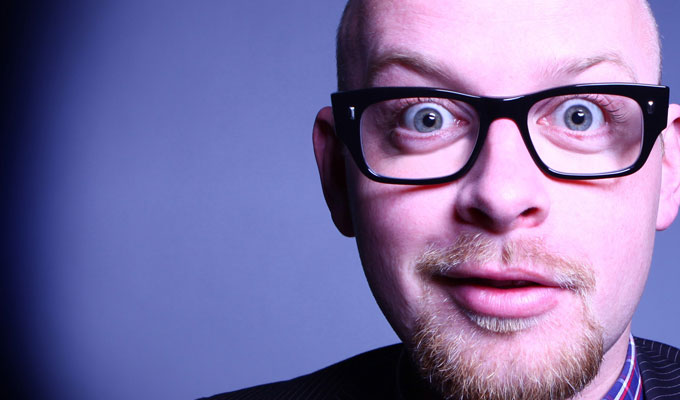 Dan Nightingale – Original Review
Note: This review is from 2008
When doing a prepared routine, his observational material, from the standpoint of a middle-class modern man grappling with ambiguities the average Nuts-reading lad doesn't have, is solidly funny with an undeniable ring of truth.
Source material includes TV ads – which he comments upon with a silly sarcasm – and his relationship, in which he is intimidated when his girlfriend rocks up pissed after a night with the girls. It's broadly universal stuff, well told – if slightly lacking in a strong attitude that would give it more punch.
Although reliably funny, his written material isn't yet up to the high standards of his spontaneous stuff; and the moment the set feels special is the moment Nightingale starts bantering with the audience, flashing the talents that make him such an in-demand MC.
Review date: 26 Oct 2008
Reviewed by: Steve Bennett
Dan Nightingale is one of the best in comperes in the business, a brilliantly quick-thinking spontaneous wit instinctively able to read a room a pitch his performance accordingly, injecting energy when needed and ensuring all focus is on the stage.
Recent Reviews
What do you think?