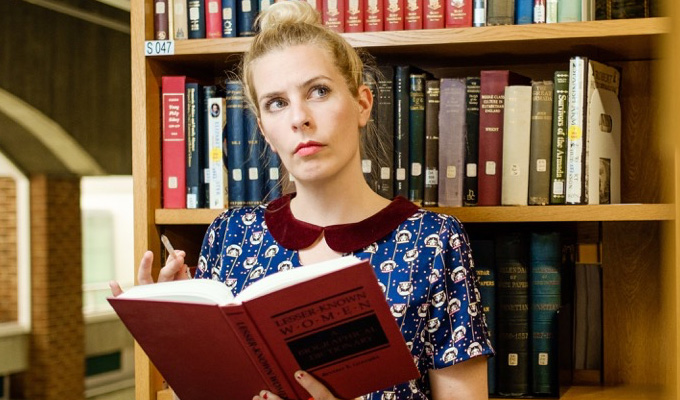 Sara Pascoe – Original Review
Note: This review is from 2008
Sara Pascoe
has has seemingly boundless energy and drive, romping through her gag-driven set with great aplomb. She flirts outrageously with bad taste, but gets away with it because the payoffs are strong, not gratuitous, and her performance appealing.
Consistency's not yet 100 per cent – she has some genuinely terrible material alongside very strong writing – et this relative newbie sells it very well.
Much of her act is an enjoyable fusion of silliness and intelligence - a comic who can get Nietzsche and cunnilingus into the same breath has to be applauded. She can't quite shake the addiction to bad jokes, which had a habit of surfacing every now and then, but otherwise there is some impressive work here.
Review date: 24 Aug 2008
Reviewed by: Steve Bennett
The breathlessly excited
What do you think?