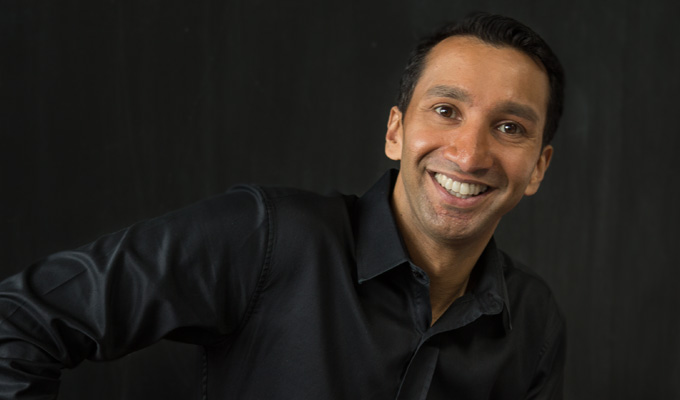 Imran Yusuf – Original Review
Note: This review is from 2008
Imran Yusuf
is almost cartoon-like in his physicality, prancing nimbly round the stage, striking clownish poses and gurning when comically when it's called for. It's a tour-de-force delivery, full of infectious vigour and life. Vocal dexterity adds to the appeal. He talks mostly like one of the urban 'yoot' tribe, never asking for something when he can 'aks' for it instead, but dropping into accents at the drop of a punchline.
The writing is lean, too. He has a ruthless efficiency in getting from one gag to the next without a wasted second. It all adds to the breathless urgency of his set, sweeping up all before it.
He is, however, let down by often pedestrian writing. He proclaims himself, self-effacingly, as the 'topical ethnic act' and constantly quips: 'They love that down the mosque they do,' making it an unlikely catchphrase. But his take on subjects is often short on surprises – talking about finding it easy to get seats on public transport in these days of terror, for instance. Elsewhere some tired old puns are given a dusting down, and the thought process rarely moves on from the obvious.
The exciting performance means he's a joy to watch; he just needs better material so he's a joy to listen to, too.
Review date: 19 May 2008
Reviewed by: Steve Bennett
Whippet-thin
What do you think?