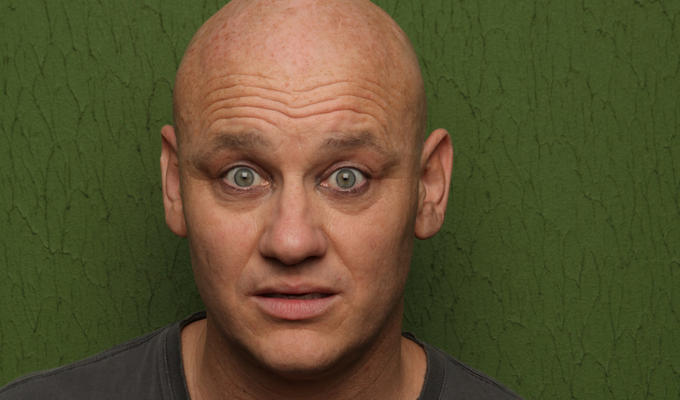 Terry Alderton – Original Review
Note: This review is from 2004
Painfully dull, yet depressingly popular, aging Essex boy Alderton is proof that style not only triumphs over substance, but it will dance on its grave making funny noises when it's through.
Sure, his laddish charm is appealing and he has an unshakeable, bombastic confidence that sells his material hard. But, like a dodgy back-street auctioneer, once you look at the disappointing tat he's sold you, you really have to complain.
Half his set is about the chav culture, although pretty much all he does is ape it, posing as the sort of teenage who wears his jeans around his knees and speaks with an affected patois, rather than offer anything more substantial.
Even his harshest critics, of which Chortle is proud to be one, have to admit he's brilliant at imitating those he sets out to mock. But if only all the kids running pirate radio outfits from their tower-block bedrooms knew that simply speaking the way they do could reduce an audience to helpless laughter, they might consider a career change.
Aside from one very good gag about fluorescent neon lights under cars, there's precious little to this apart from a lot of empty bluster; a son et lumiere to distract from the thinness of the material.
The same is true of the other part of his well-rehearsed set; the tiredest of routines about blokes getting home drunk, brandishing… wait for it… a kebab. Somehow he's worked into this tedious, dated observation some equally hackneyed Star Wars impressions, much to the delight of easy-to-please fans, as well as lots of microphone bashing and attention-grabbing sound effects.
There's clearly a lot of acting and mimicry talent on display here; it's just that it's wasted on some of the most unexciting, soulless, lowest-common-denominator  drivel that's ever passed itself off as comedy.
Review date: 1 Nov 2004
Reviewed by: Steve Bennett
What do you think?