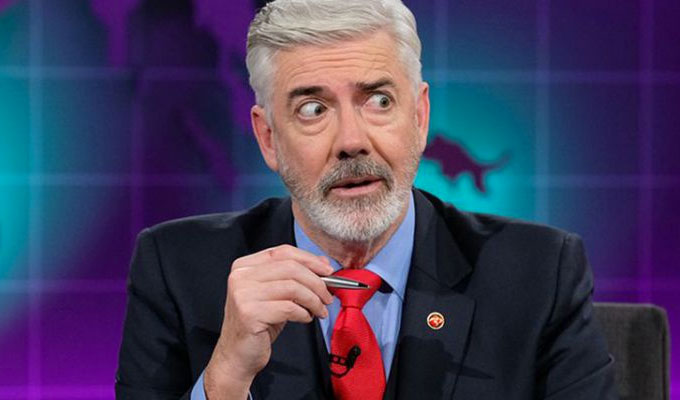 Broadcaster screws up topical comedy show – and airs a week-old episode by mistake
Comedians and writers on topical comedy shows bust a gut to ensure their jokes are as fresh as possible.
So imagine their disappointment when Australian broadcaster ABC accidentally aired a week-old episode of its current affairs satire Mad As Hell last night.
Host Shaun Micallef took to Twitter to lament the lost programme, which had been recorded on Tuesday night. 'It's a good episode too. Nice and topical,' he sighed sarcastically. 'Maybe they'll play it next week'
Despite the episode being an accidental rerun, Mad As Hell still won its timeslot in the ratings, with a shade under 500,000 viewers.
It's thought the error occurred when a wrongly labelled file was sent to the transmission centre. According to industry website TV Blackbox, even when the mistake was discovered there were not enough staff on hand to fix it, causing the same incorrect episode to go out in later time zones.
The ABC issued a statement apologising for the mix-up and said the correct episode had been placed on its on-demand service, and would be played out tonight.
'This fault was due to a technical error,' the network said. 'This week's episode has been put up on ABC iview for fans to watch as soon as they like.'
Published: 18 Jul 2019
Recent Punching Up
What do you think?