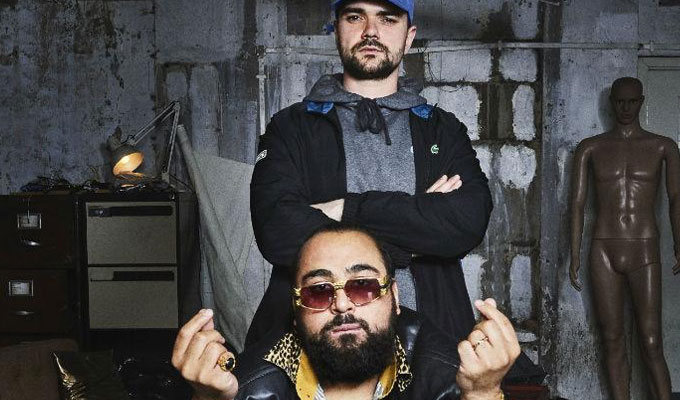 Would you take financial advice from Kurupt FM?
Given their own shady dealings, Kurupt FM might not be your first destination for advice on avoiding cybercrime.
But the People Just Do Nothing cast are now fronting ads for the bank Santander about keeping your money safe from online fraudsters.
In videos posted on YouTube, the team present the mockumentary series MC Grindah's Deadliest Dupes, with the tagline: 'He Gets Mugged Off, So You Don't Have To'.
In the first, Chabuddy G has set up a fake online clothing site, selling non-existent designer garments:
Meanwhile, the gullible Steves has accidentally handed over his password and login details to another conman:
And finally, Grindah and Beats meet a convicted money launderer:
Perhaps inevitably, the Kurupt FM crew implicate themselves in illegal activities in every episode.
Less predictably however, the actors who play them have also given an interview to personal finance website Moneywise with Allan Mustafa, Steve Stamp, Asim Chaudhry and Hugo Chegwin disclosing their pension and ISA portfolios.
But rather more on-brand, they also reveal their plans to invest in marijuana stocks. And Chaudhry suggests, that like his character, he's relying upon a 'sugar mama girlfriend' to secure his future.
Published: 16 Jul 2019
Recent Punching Up
What do you think?