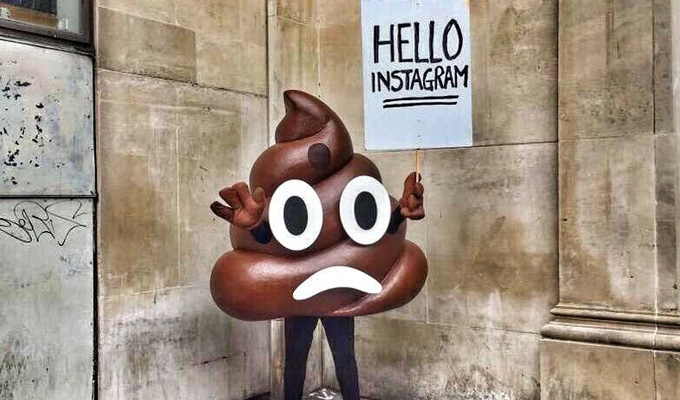 I bought some crap on eBay...
Dom Joly is auctioning off a giant turd.
The comic is selling off a 5ft costume of the poo emoji that he wore on Trigger Happy TV in aid of charity.
Proceeds from the eBay sale will go to Hope2Sleep, a charity for sleep apnoea – a condition from which Joly suffers.
Revealing his diagnosis last year, he said: 'I've always known I've snored. But sleep apnoea means you stop breathing for up to 90 seconds, up to 90 times a night. Every time you stop breathing there is a risks of a stroke.'
Bidding on the item currently stands at £501 – and here's how it was used in the hidden camera show:
The auction will end next Thursday, May 16.
Published: 8 May 2019
Recent Punching Up
What do you think?