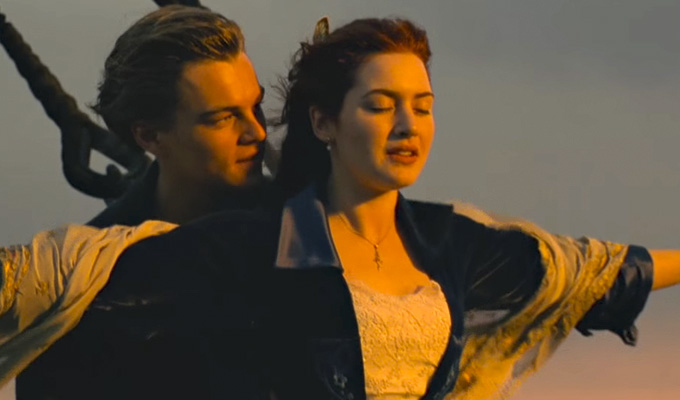 Bet you never spotted this in Titanic...
Tweets of the week
The people who provide the 'bee boop' vocals when a vehicle is reversing are called backing singers.

— Moose Allain Ꙭ (@MooseAllain) March 12, 2019
These Spot The Dog books are loads easier than Where's Wally.

— Gary Delaney (@GaryDelaney) March 15, 2019
The heroine in Titanic is called Rose. What's the opposite of Rose?
Sank.

— Andy Ryan (@ItsAndyRyan) March 11, 2019
My wife has been bugging me for ages to get Hamilton tickets. I've just got a pair for tomorrow, but they're playing away at Motherwell, so I hope she's prepared for a long drive.

— Stu. (@dysondoc) March 8, 2019
Theresa May has made such a pig's ear of Brexit, I'm surprised David Cameron hasn't tried to fuck it.

— Chris Brosnahan (@ChrisBrosnahan) March 12, 2019
Published: 15 Mar 2019
What do you think?