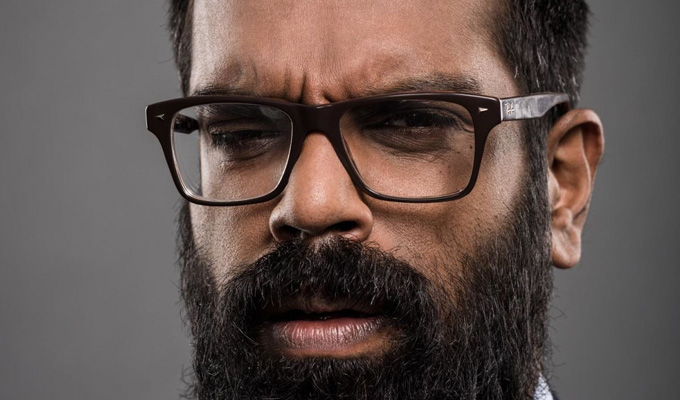 Romesh: My worst critic is the voice inside my head
Romesh Ranganathan has enjoyed a fast rise to the top of comedy, and barely seems to be off our screens.
But he is still plagued by self-doubt and a nagging inner voice that he isn't good enough.
He revealed that he could shrug off external critics of his work, including social media trolls, but said his internal monlogue was 'my harshest critic, and impossible to turn off'.
Despite taking a relaxed view of work and life, he wrote in an article for The Guardian that: 'Whenever I am about to do a gig or a TV show, or write a column, the inner bastard says something along the lines of: "You're shit at this. And even if you thought you weren't shit at it earlier, you are shit at it now." This is not helpful, as comedy is all about being in the moment.
He added that he tries to live with it, but 'it's bloody exhausting. It also means that, while I very much enjoy creating things, I rarely enjoy them being performed, published or broadcast, for fear of some troll voicing exactly what my inner bastard has been telling me all along.
'The most effective strategy I have found is to let the thoughts run: to remember that they are just thoughts. The inner voice actually starts sounding desperate after a while… like a bully running out of steam.'
Published: 3 Mar 2019
What do you think?