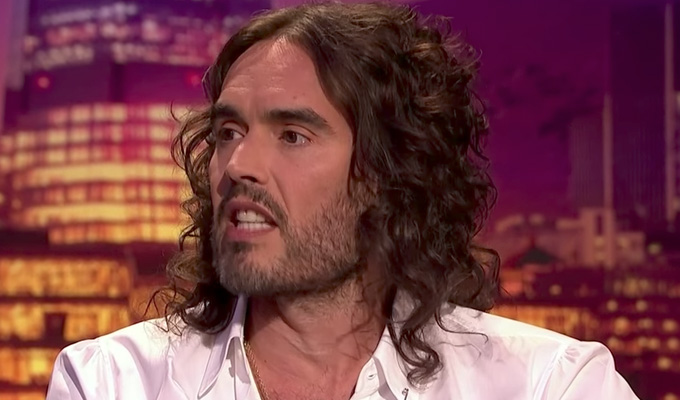 Russell Brand: We should ban tickling children
The last time Russell Brand shared his views on raising children, it sparked plenty of ridicule.
But now the comic – who earlier this month suggested he was too 'sensitive and aware' to do much hands-on parenting – has called for tickling children to be outlawed.
The comedian promised to 'punch' anyone who tickled his daughters Mabel, two, and Peggy, six months, claiming it 'violates their bodily autonomy'.
He told The Daily Star he regretted doing it to fellow comedian David Baddiel's son Ezra in the past: 'To recall doing this to Ez fills me with dreadful shame and makes me want to punch myself in the face.'
He told the newspaper: 'It is an attempt to subvert the child's bodily autonomy, to take away their right to their own space and peace.
'Would you do it to an adult? Would you insert your rigid fingers into their belly or their armpits? Of course not.'
He said he 'loathes' it when people tickle children and believes they are 'not old enough to decide for themselves' so it should be made illegal.
Brand came under fire for admitting he has never spent 24 hours alone with his two daughters, leaving much of the practical work to wife Laura Gallacher.
'I'm very, very focused on the mystical connotations of Mabel's beauty and grace. Not so good on the nappies and making sure that they eat food,' he told the Sunday Times.
He added that he was 'dedicated' to child-rearing but in practice was 'still surprised when it's like "Oh my God this is f***ing really hard and it's so exhausting"' – adding: 'Laura's able to sustain and maintain domesticity in a way that's astonishing.'
Published: 31 Jan 2019
Recent Punching Up
What do you think?