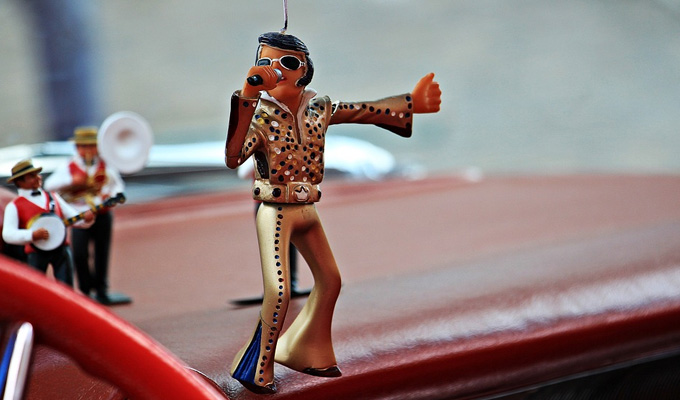 Why did I become an Elvis impersonator?
Tweets of the week
The inventor of Magic Eye pictures is getting a divorce, apparently she was seeing someone behind his back. Still it's what he would've wanted.

— Gary Delaney (@GaryDelaney) January 25, 2019
My girlfriend asked me to list the reasons I've become an Elvis tribute act.

I said, "One... for the money."

— Daniel Edison (@DanEdisonComedy) January 21, 2019
"I am the God of Hellfire!! And I bring you VOUCHERS!" - The God of Hellfire on your birthday

— John-Luke Roberts (@jlukeroberts) January 24, 2019
Why do we clean our glasses with the only bit of fabric we never wash?

— Annie McGrath (@AnnieMcTweet) January 22, 2019
'Chickens' is really handy if you don't have enough time to say 'Charles Dickens'.

— Glenn Moore (@TheNewsAtGlenn) January 23, 2019
Published: 25 Jan 2019
Recent Punching Up
What do you think?