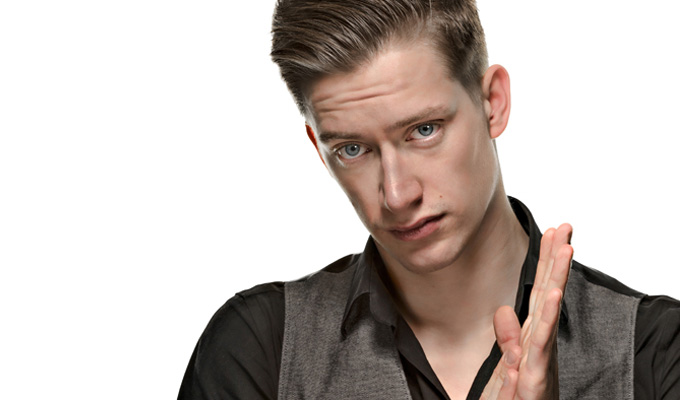 I've probably broken up 10,000 couples...
Daniel Sloss reckons up to 10,000 couples have split up because of him – in the last four days ago.
He jokes that's the effect one of the routines will have had since it dropped in his special Jigsaw this week.
The 20-minute section explores how being single is mostly better than being in a relationship, and the comic has been sharing stories of the break-ups it's inspired on his Twitter timeline.
"Turns out it resonates with people so much they're dumping their shit partners,' Sloss told the Daily Record
'Before Netflix, the tally was 500. It's now more than 2,500 – and those are only the confirmed numbers, people who have messaged me I wouldn't be shocked if it was four times higher.'
On fan tweeted that she was having doubts after ending a 'three-year emotionally abusive marriage', but told Sloss that 'the questions and situations you brought up confirmed that it's OK to say that I deserve better'.
But he also said that an one man threatened to punch him in Edinburgh last year when his girlfriend dumped him.
He told Sloss: 'I bought my girlfriend and her best friend tickets to your show. She came back and dumped me and said, "Ask Sloss", so what the fuck.'
Sloss is single.
In a separate interview with Forbes magazine he described how he fulfilled a dream when he opened for Dave Chapelle, even though he found the experience 'terrifying'.
But he was left disappointed when he tried to get some documentary evidence of his achievement.
'I wanted some proof that that had happened, so I found the lineup board to take a photo of it,' he explained. 'It read Daniel Sloss was doing 15 minutes and then just the word "Dave".
'I mean, they could have written "Dave Chappelle", that would have been a good photo. But they just wrote the name "Dave", so it could have been anyone named "Dave".
'Now I'm just posting a picture of a sign that says "Dave" with my name above it.'
Published: 15 Sep 2018
What do you think?