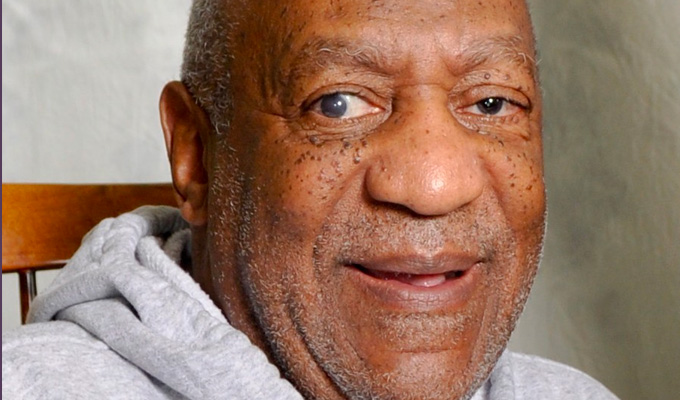 The moment I knew Bill Cosby was a creep...
It's a long, long, long, way from being the worst thing Bill Cosby ever did.
But Rob Delaney has revealed how he discovered there was a darker side to the supposedly avuncular comedian when he met him backstage.
The Catastrophe star was with his wife Leah, who had just given birth to their son, when they met the now shamed icon, long before the stories the stories that led to his sexual assault convictions were public.
And Cosby's first, creepy, words to Leah? 'Are you breastfeeding? I can smell it.'
Revealing the incident to an audience at the Greenwich Comedy Festival last night, Delaney added that Cosby also told him to enjoy his wife's breasts 'while you can'.
But he gleefully explained that he had the last laugh as his wife is as voluptuous as ever, whereas 'Bill Cosby will die in prison'.
The 81-year-old will be sentenced on September 24 and 25 for three counts of aggravated indecent assault. He has been under house arrest since being found guilty in April.
Published: 13 Sep 2018
Recent Punching Up
What do you think?