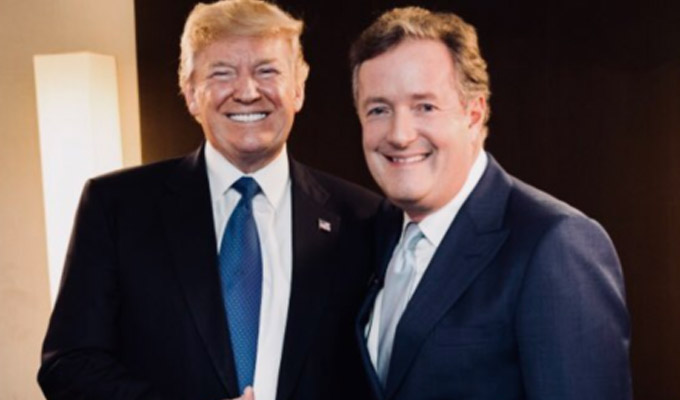 That Morgan-Trump interview was so embarrassing....
Tweets of the week
that piers morgan trump interview is the most embarrassing thing I've ever seen and I speak as someone whose mum once came to a PE lesson to complain they were hitting the ball at me too hard

— joe (@mutablejoe) July 15, 2018
And just time for a quick look at tomorrow's papers. The Financial Times leads with "Billionaire Electric Car Mogul calls cave diver a paedophile As row over mini submarine enters second week" pic.twitter.com/yWzmQWJv5W

— . (@twlldun) July 16, 2018
I like my boats how I like my accountants.

Chartered.

— Darren Walsh Puns (@DarrenWalshPuns) July 17, 2018
Stifle is an anagram of itself.

— Adam Kay (@amateuradam) July 19, 2018
Published: 20 Jul 2018
Recent Punching Up
What do you think?