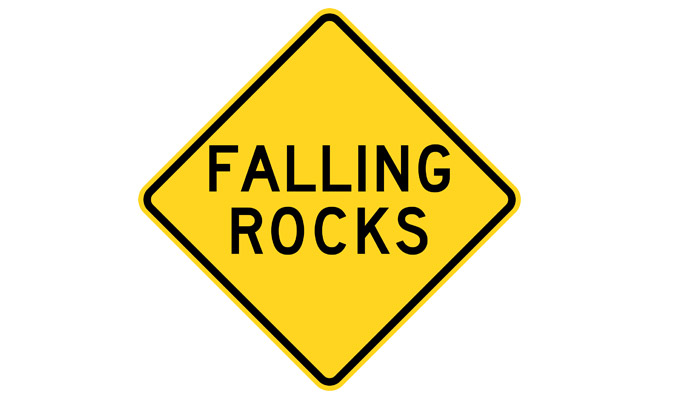 I saw this sign...
Tweets of the week
You know, I'm starting to suspect whether Jules Rimet was ever English in the first place.

— James Cook (@jamesecook) July 12, 2018
I saw a sign that said "falling rocks" so i tried it and let me tell you, it does not.

— Insert Clever Handle (@LMHPhotog) July 7, 2018
Always remember that children can drown in as little as one inch of water, so please if you are drowning children, don't waste water.

— Gary Delaney (@GaryDelaney) July 12, 2018
can't believe they canceled Vivaldi after just four seasons

— Mowgli (@Holy_Mowgli) July 11, 2018
Published: 13 Jul 2018
Recent Punching Up
What do you think?