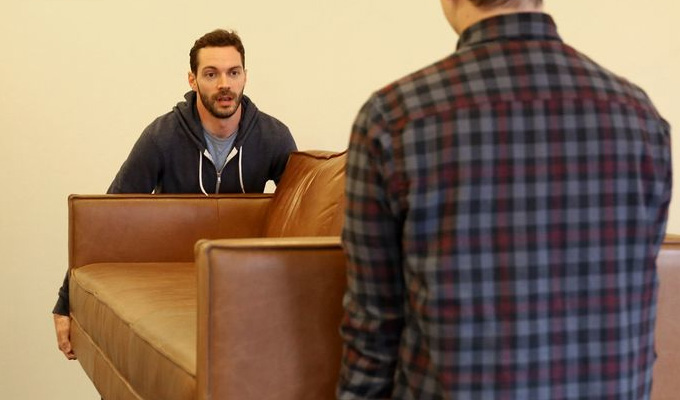 Don't move furniture without reading THIS tip...
Quote of the week
'The only rules of comedy are: show up, don't go over your time and be polite to the staff. The rest aren't rules, just serving suggestions.' Simon Evans
Tweets of the week
Recreate the opening titles to the three Star Wars prequels by placing tax returns on an escalator & watching them slowly disappear from sight.@TwopTwips #StarWarsDay

— Olaf Falafel (@OFalafel) May 4, 2018
Does anybody know what the word 'delegate' means? (Asking for a friend)

— MꙬse Allain (@MooseAllain) May 1, 2018
Report: Uttering Phrase 'Easy Does It' Prevents 78% Of Drywall Damage While Moving Furniture https://t.co/cLk0d488vv pic.twitter.com/OF9zSSf8NW

— The Onion (@TheOnion) May 3, 2018
People who can't distinguish between etymology and entomology bug me in ways I cannot put into words.

— Tal Waterhouse (@iiTalW) May 3, 2018
Published: 4 May 2018
Recent Punching Up
What do you think?