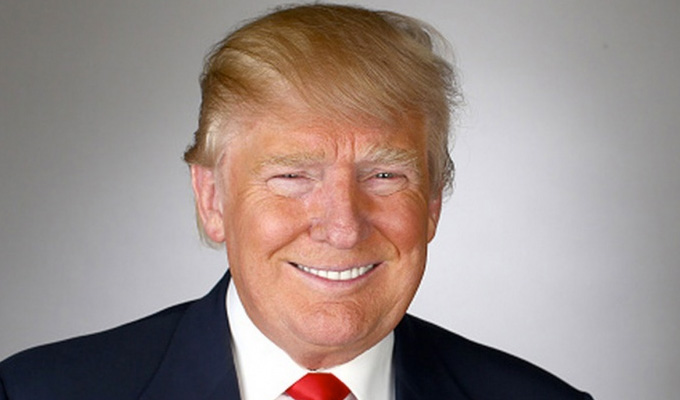 The REAL reason Trump's not opening the Embassy...
Quote of the week
'In order to be a great comedian, you have to be low status.' Jeff Garlin
Tweets of the week
The detail being missed out is that the Embassy only had scissors for normal sized hands. https://t.co/1gTXJ297NX

— Rufus Hound 🌨 (@RufusHound) January 12, 2018
"If you can hear us, Margaret, move a glass." pic.twitter.com/dNwLL0Tgaz

— Alan Ferrier (@alanferrier) January 9, 2018
ROBIN: the batmobile won't start
BATMAN: check the battery
ROBIN: what's a tery

— FRO VO (@fro_vo) January 6, 2018
Only a FOOL would buy IKEA furniture. Instead I just download the instructions and keep emailing their service dept to say that I am missing a piece, until they ship me all the pieces over a six month period

— jason y (@jasonarewhy) January 8, 2018
Published: 12 Jan 2018
What do you think?