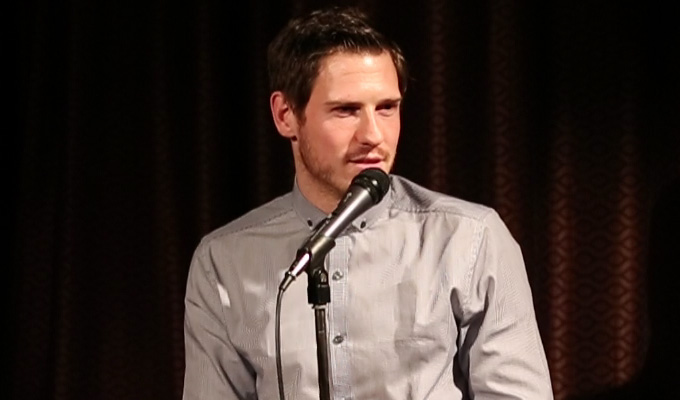 I've spotted that domino gag before...
As sure as night follows day, the announcement of a joke competition winner is followed by a claim it wasn't original.
And wouldn't you know it? Last week's hunt for Ireland's Funniest Joke has gone the same way.
Last week, Sean Hegarty (pictured) took the title – awarded by the Hardy Har Comedy Club in Bray – for his line: 'Do you think if one Domino's Pizza place were to close down, all the rest would have to follow?'
But yesterday Darren Walsh retweeted a very similar gag he first tweeted in 2012:
If one pizza delivery company closes down, they all close down. It's the domino effect.

— Darren Walsh Puns (@DarrenWalshPuns) February 9, 2012
Of course Twitter has hundreds of variations on the same gag, too.
And Lee Mack can also lay claim to a version, saying on one episode of Would I Lie To You: 'You murder one pizza man, then you have to murder another pizza man - that's the Domino effect.'
If only there was a name for the phenomenon when one person cracks a joke like this, then others follow in quick succession…
Published: 11 Dec 2017
What do you think?