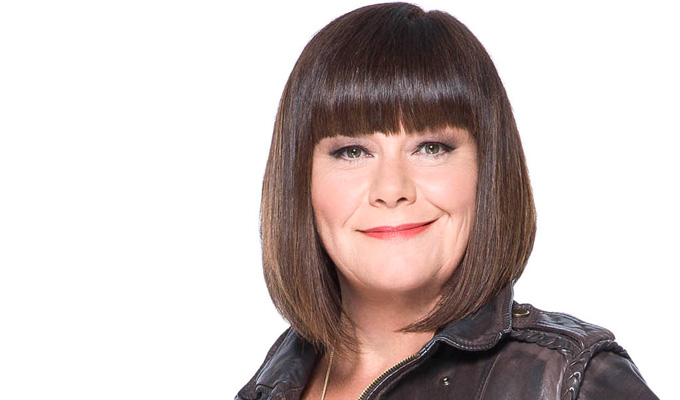 Mamma Mia! Dawn's singing is terrible
Dawn French has revealed how her singing voice is so bad it cost her a high-profile job.
The comedian said she was s shoo-in for a role in the Mamma Mia! movie… until the film-makers heard her sing.
Speaking to Graham Norton on his BBC One show tonight, French explains: 'I was asked to read for the part and was told it was pretty much mine, I just had to do a musical audition but it was definitely in the bag.
'Everyone at the audition was lovely and chatty with me until I sang. I was so nervous that I couldn't sing at all – it was terrible and as I left the room, all those people that had been so lovely to me were just staring at the table and no one said a word.
'By the time I got downstairs my agent had texted to say, "This just isn't going to work love!".
Her lack of singing prowess didn't stop her having a No.3 hit in 1989 with Jennifer Saunders and Bananarama… although the comics' flat backing vocals to the cover of Help were what made it funny:
The Graham Norton Show is on BBC One at 10.35pm tonight,
Published: 8 Dec 2017
What do you think?