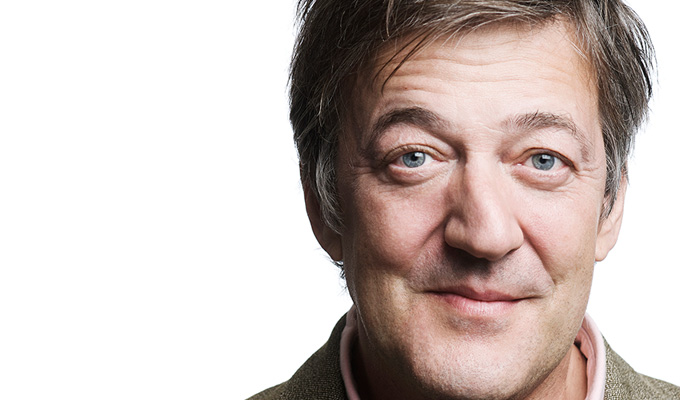 Revealed: the one thing Stephen Fry can't do...
Stephen Fry knows he can't sing – because Paul McCartney told him.
Despite writing the book for the hit West End musical Me And My Girl, the erstwhile QI host has always admitted that he cannot hold a tune.
Speaking on the Graham Norton show tonight, he said: 'I've never been able to sing. It's official because I once sat next to Paul McCartney at a funeral.
'After a couple of the hymns, which I was miming to because my voice is so terrible, he said to me, '"You're not singing, just sing – everyone can sing," so I did and he turned to me and said, "Shut up, you're right, you really can't sing!'" If Paul McCartney tells you, it's official!'
So maybe it's good to for mere mortals to know that even the multitalented Fry has one skill missing from his toolbox.
Although in 2010, Danny Baker persuaded the very reluctant Fry to have a bash at the talking song Big Bad John on his BBC 5 Live show:
The Graham Norton Show is on BBC One at 10.35pm tonight with Sir Elton John, Carey Mulligan, Robbie Williams and Pink. also on the sofa.
Published: 1 Dec 2017
What do you think?