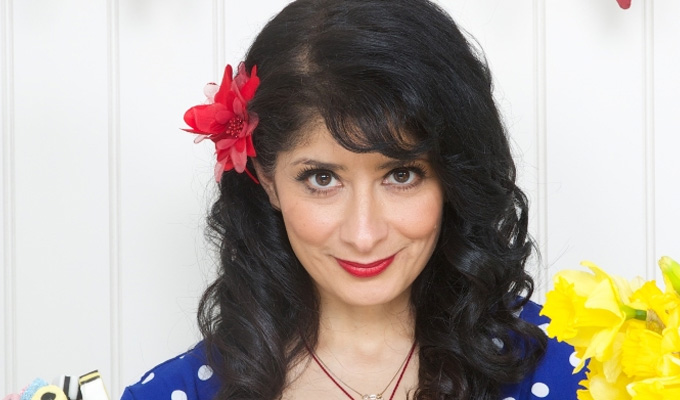 I'm a vegan, get me out of here!
With contestants having to chow down on the likes of kangaroo anus and eyeball paella and witchety grubs, I'm A Celebrity… Get Me Out Of Here! is hardly known for its vegan catering.
So it's probably bad timing that Shappi Khordsandi very publicly announced that she had sworn off eating all animal products just six days before jetting off to the Australian jungle.
In an article in The Independent last week, she wrote of her 'wonderful new adventure' in veganism and said: 'I want more people to join the movement…. I care about the pain and suffering of animals.'
And she joked that she was enjoying her newfound moral superiority, saying: 'Looking at a vegetarian friend with patronising disappointment as she eats a cheese sandwich is giving me much joy.'
That might prove problematical, given that tofu is rarely on the menu of the Bushtucker Trials.
However, there have been vegetarian contestants in the jungle before, including Tony Blackburn, who stuck to his principles, and Timmy Mallett who downed smoothies made of cockroaches and worms, but drew the line at blended kangaroo penis.
Published: 14 Nov 2017
Recent Punching Up
What do you think?