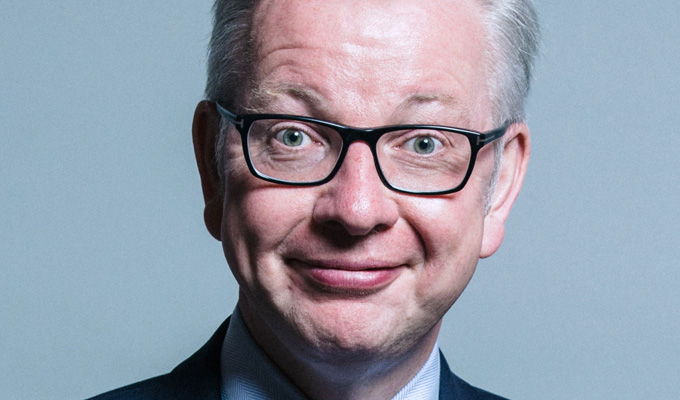 Michael Gove's no comedian
Michael Gove has found yet another job he's ill-equipped to do – comedian.
The Environment Secretary appeared on Radio 4's flagship Today programme this morning – and cracked a crass joked about Harvey Weinstein.
Gove told fearsome presenter John Humphrys: 'Sometimes I think coming into the studio with you, John, is a bit like going into Harvey Weinstein's bedroom – you hope to emerge with your dignity intact.'
As if there is anything 'undignified' about being abused…
The Cabinet Minister later apologised for his attempts at humour, tweeting: 'Apologies for my clumsy attempt at humour on R4 Today this morning -it wasn't appropriate. I'm sorry and apologise unreservedly.'
Scores of women have come forward to accuse movie producer Weinstein of sexual assault.
Labour politician Neil Kinnock, who appeared alongside Mr Gove, joined in with the inappropriate joke, saying: 'John goes further than groping.'
The remarks were met with laughter from the studio audience, there to celebrate the current affairs show's 60th anniversary.
Earlier this month, James Corden had to apologise for making jokes about the Weinstein scandal while hosting the AmfAR charity gala in Los Angeles.
Among other dubious gags, he said: 'It's a beautiful night here in LA. So beautiful, Harvey Weinstein has already asked tonight up to his hotel to give him a massage.'
Published: 28 Oct 2017
Recent Punching Up
What do you think?