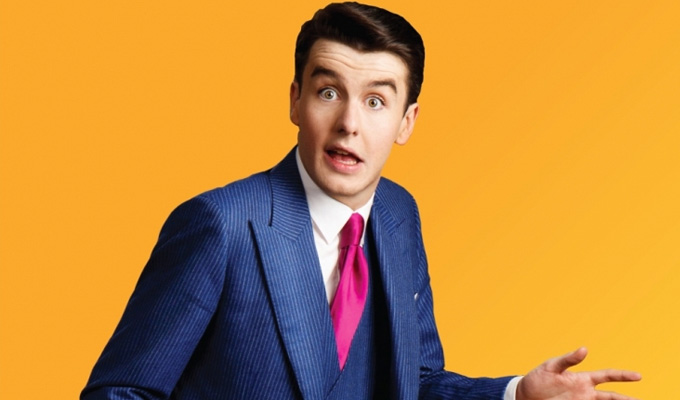 Al Porter: Why other comedians don't like me
He's had a phenomenal career for someone so young – but Irish stand-up Al Porter says his success has alienated him from other comics.
'I don't get on with other comedians,' he said in an interview this weekend, 'I do think there are a lot of comedians who don't like me.'
He admitted that he could have imagined the animosity because of a 'persecution complex', but added: 'I have heard rumours of backchat, and that is coming from all sorts of different people.'
Porter, the 24-year-old host of the Irish version of Blind Date ascribed any animosity to professional jealousy.
'Ireland is a small country and there are very few gigs so unfortunately, I think, in general comedians are competitive. There is the perception that your audience is stealing my audience,' he told the Sunday Independent Life Magazine.
'But I have always lived by my mam's advice: other people's successes aren't your failures.'
He added: 'Other people in the business should know that I am working my ass off. They weren't handed ­anything on a plate, and I absolutely wasn't either, so it annoys me.'
The comedian also revealed he has sent full-frontal photographs to dates, asking: 'I mean, who doesn't do it?'
'I don't think anyone would be shocked to find out a gay man sent another gay man a dick pic and received one in return.'
And he joked: 'If I went missing tomorrow morning, you would probably be better off putting a picture of my dick on the side of milk ­cartons rather than my face. More people would recognise me.'
Published: 2 Oct 2017
What do you think?