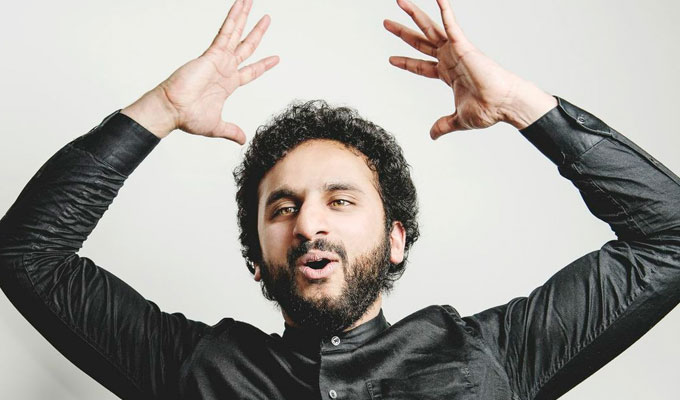 Did Nish Kumar *really" have a sweary tattoo
Nish Kumar's cousins have been merrily vandalising his Wikipedia page this week, giving him the nickname 'Madame Lily' and a weight the size of a small moon.
Most got edited back out again, as the online encylopaedia issued the youngsters with an official warning. 'But [they] are too busy laughing in my face to care,' the Mash Report anchor tweeted.
However one the more creative lies still remains.
According to the site, Kumar appeared in Season 2 of E4's Tattoo Fixers on Holiday in which he had a tattoo he'd "had done on a lads holiday to La Rochelle" covered up. The original tattoo was of a crudely drawn stick man with a speech bubble saying a sexual swear-word positioned on his inner thigh. He had it covered with a picture of a wolf in a hat and trousers.'
Wikipedia also says Kumar 'claims to be' of Indian descent – though we're not quite sure if that's vandalism or just the site's strict adherence to needing citations for everything….
Published: 29 Sep 2017
Recent Punching Up
What do you think?