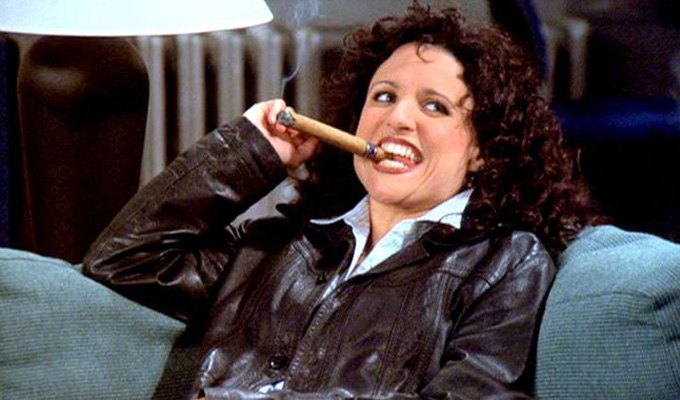 Revealed: Who *almost* got the part of Elaine in Seinfeld
It was the role that propelled Julia Louis-Dreyfus on to the A list… but Jerry Seinfeld has revealed that another actress almost beat her to the part of Elaine Bennis in his self-titled sitcom.
But things didn't work out too badly for the woman he rejected – as Megan Mullally went on to play Karen Walker in Will & Grace
'You know who was close was Megan Mullally,' Seinfeld told radio host Howard Stern . 'We liked her a lot.'
The comic also revealed that Rosie O'Donnell was a contender – but that as soon as he saw Louis-Dreyfus audition, he knew she was perfect.
Seinfeld also shot down rumours that David Letterman's musical sidekick, Paul Shaffer, was offered Jason Alexander's role of George Costanza.
'Wrong,' he said. 'I don't know how that got started, not true.'
But Shaffer himself has made that claim, saying on one interview that his receptionist took a message and told him: 'Jerry Seinfeld called. He's getting his own show and he wants you to be his sidekick. You don't even have to audition'. But Shaffer never returned the call.
Published: 26 Sep 2017
What do you think?