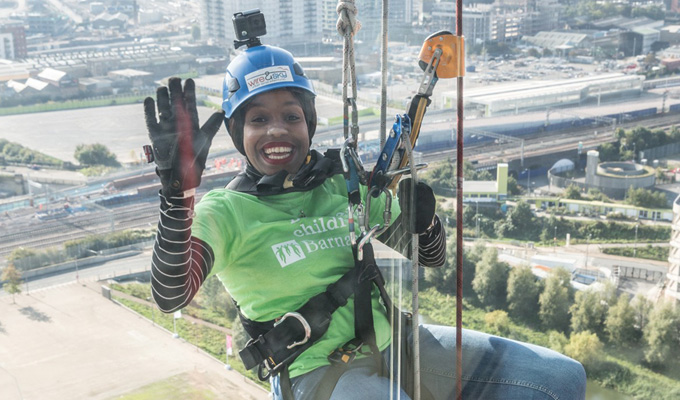 Hughes a brave girl?
Comedian London Hughes has thrown herself off the 262ft ArcelorMittal Orbit in the capital's Olympic Park.
But the 28-year-old was attached to an abseil rope – part of a a fundraiser for Barnardo's.
One back on terra firma, she said: 'I feel ecstatic now I've done it but I'm very happy to be back on the ground.
'Every part of your body says, "Stop doing this, why are you doing this? You could be at home eating biscuits right now". But I persevered and I did it and now I would do it again.
'The whole time I was just thinking about the kids and how I was doing it for the kids.'
She took part with Radio 1 DJ Adele Roberts and actor Kate Holderness – while Blue Peter presenter Radzi Chingyanganya provided moral support but had to just watch due to an injured hand.
Between them, they hope to raise £10,000 for the children's charity, and several Barnado's kids also took part in the abseil
Published: 25 Sep 2017
Recent Punching Up
What do you think?