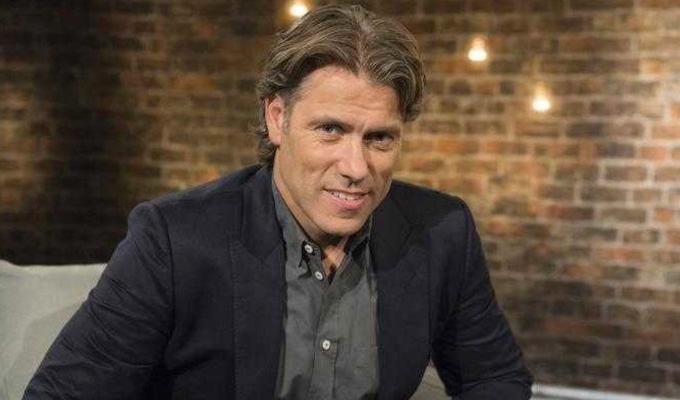 Sounds like John Bishop pulled a fast one
Does nepotism pay? Ask John Bishop's brother.
The Liverpudlian comic has revealed what happened when he was asked to do a promotional voiceover for Aintree racecourse.
He wasn't keen. But organisers insisted that they wanted a recognisable Scouse voice, so Bishop jokingly suggested his soundalike brother, an ex-footballer for Tranmere Rovers and Crewe Alexandra, might pretend to be him instead.
Incredibly, 'they phoned our Eddie up and our Eddie did it! he told Radio 2 listeners. 'Our Eddie went into a studio with a script going: "Hello everyone, this is John Bishop, welcome to Aintree."
'He phoned me afterwards. I said: "What was it like?" He said: "It went well. I read the thing, they seemed happy, they played it."'
Unfortunately for Eddie though, when they spoke a fortnight later, Bishop asked if he'd been paid yet.
'No?' continued the comic. 'Well, I have!'
Eddie, who is five years older than John, has previously spoken about how he sounds like his more famos sibling.'
'I didn't particularly like his show on Radio City, because he sounds like me,' he once told the Liverpool Echo. 'I couldn't put the radio on in the car on a Sunday – because I didn't like listening to myself!'
Published: 16 Sep 2017
Recent Punching Up
What do you think?