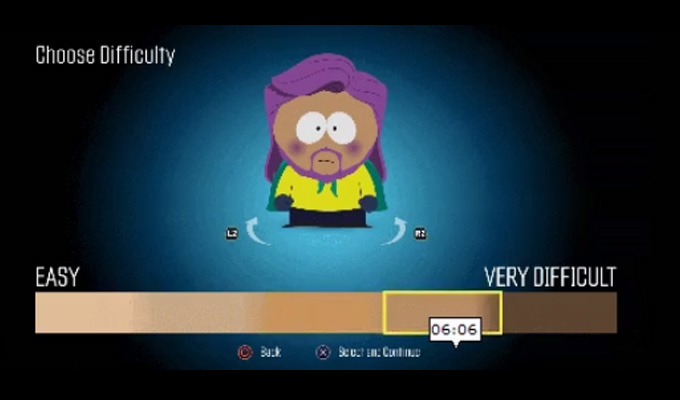 The new South Park game is harder if you're black
Yet another aspect of life just got more difficult if you're not white.
The new South Park game The Fractured But Whole (see what they did there) becomes harder to play the darker your character's skin tone.
When players set up their avatar, the slide goes from 'easy' for a very pale pink skin colour to 'very difficult' for the darkest tone.
Eurogamer reports that at this stage, Eric Cartman comments: 'Don't worry, this doesn't affect combat. Just every other aspect of your whole life.'
Needless to say gamer on Twitter were divided on the stinging social criticism.
Later in the game, school counsellor Mr Mackey asks players to pick a gender: male, female or other – and whether they identify as cisgender or transgender.
South Park: The Fractured but Whole's difficulty slider changes the colour of your skin https://t.co/GDbGW2lDn5 pic.twitter.com/8jRlpamzAK

— Eurogamer.net (@eurogamer) September 7, 2017
Published: 8 Sep 2017
Recent Punching Up
What do you think?