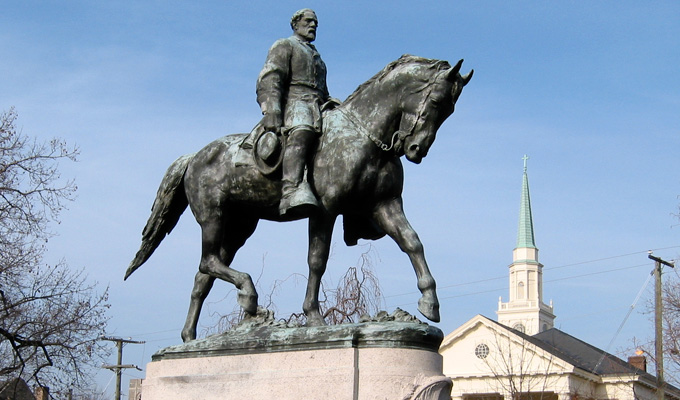 On the loss of a racist statue...
Tweets of the week
If the removal of a racist's statue is a threat to your entire way of life that could be because you're:
a) a racist.
b) a pigeon.

— paul bassett davies (@thewritertype) August 15, 2017
People who think Trump's agenda is driven only by the American white male should remember it's also influenced by the Russian blackmail.

— Ben (@0point5twins) August 14, 2017
Has anyone suggested calling the domestic white supremacist movement, "Vanilla ISIS" yet?

— Jules Suzdaltsev (@jules_su) August 13, 2017
I don't like Marks and Spencer's returns policy, no wait, I take that back.

— Gary Delaney (@GaryDelaney) August 17, 2017
Published: 18 Aug 2017
Recent Punching Up
What do you think?