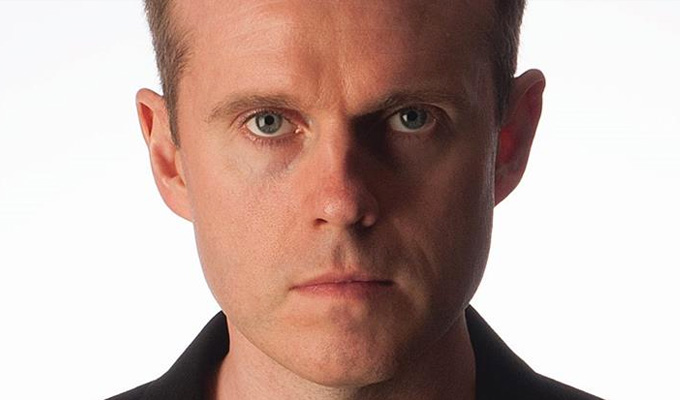 Why Friends is a brutal satire with a dark subtext
Everybody knows that comedians make the worst audience members. Most of us sit on the back row, far beyond the performer's sightlines, because we're unlikely to laugh at material that we haven't written ourselves. The comedian's ego is far too fragile to make such concessions to other people's talent.
So in compiling this list I've decided to go back to the comedy I enjoyed when I was young, the performances that informed my own sense of humour. Back then I could watch comedy without scrutinising the method, or snarling with jealousy at the routines that really worked. In other words, it was a time of my life when I was still capable of joy.
Victoria Wood: As Seen on TV
I can't overemphasise how often I used to watch this show. I had one of the poorest punctuality records at my school because I'd be rewatching episodes every morning and would frequently miss the bus. Wood's writing was impeccable, particularly the two series of As Seen on TV (1985-1987).
My favourite sketches from that show are the mockumentaries, a format which Wood pioneered and years later would became the norm for British sitcoms. One of the most effective is Just An Ordinary School, which stars a young Felicity Montagu (Lynn from Alan Partridge). It's a great example of Wood's distinctive brand of class-conscious satire.
Eddie Murphy: Coming to America
Before he got involved in the likes of Daddy Day Care (2003) and Norbit (2007), Eddie Murphy was consistently one of the funniest actors in Hollywood. He was brash, hyper-confident, and unashamedly camp when he wanted to be.
In Coming to America (1988) he played multiple roles: Prince Akeem of Zamunda, Randy Watson (frontman of the band Sexual Chocolate), Clarence the barber, and an elderly white Jewish man called Saul.
Trey Parker and Matt Stone: South Park
There's never been a better show when it comes to combining fearless political satire with utter puerility. It's been running for 20 years now, and if anything the quality has only improved, in no small part because Trey Parker and Matt Stone have retained creative control.
Unlike most contemporary satire South Park is endlessly unpredictable, because it refuses to simply endorse the fashionable political viewpoint. Series 20, for instance, is a sprawling, surreal take on the US presidential election, in which neither the Republicans nor the Democrats escaped unscathed.
Madeline Kahn: Paper Moon
To my mind, nobody has better comic timing than Madeline Kahn. Her funniest moments were when she was at her most understated, in spite of the fact that her most famous roles were in the outlandish comedies of Mel Brooks.
She was the best thing about Jonathan Lynn's underrated comedy Clue (1985), in which she played the volatile Mrs White, and she was Oscar-nominated for her roles in Paper Moon (1973) and Blazing Saddles (1974).
Although one of her more serious roles, Kahn's performance as Trixie Delight in Paper Moon showed the extent to which her comedic instincts could heighten a story's pathos. It was one of her career's many highlights.
Chris Morris: Brass Eye
It's difficult to see how Chris Morris's landmark series Brass Eye (1997) could ever be made today. The subject matter is too contentious for our current risk-averse TV, and its prankish treatment of celebrities would be decried as 'trolling'.
Twenty years on it still feels as fresh and relevant, which is a testament both to the quality of the writing and to the brilliance of Morris's performance. In particular, the sketch on 'good AIDS and bad AIDS' was a fantastic example of how to ridicule prejudice without coming across as preachy.
Friends
I sometimes wonder whether Friends (1994-2004) is the most misunderstood sitcom of all time. For some, it's a mawkish and formulaic feelgood show. For me, it's a vicious satire on the insincerity of human relationships. All six protagonists are flagrantly opportunistic, and consistently lie to each other in pursuit of their selfish goals. In virtually every scenario, dishonesty is their first instinct.
Moreover, as each series develops we see the characters' once charming idiosyncrasies spiral out of control. For instance, Monica's fondness for cleaning soon turns into an obsessive fear of contamination that goes far beyond typical OCD. Ross's quirky mannerisms descend into behavioural disorders that see him break into his ex-girlfriend's house, attempt to seduce his cousin, and fake his own death for attention.
Likewise, early shows depict Phoebe as a harmless kook, but in later episodes we learn of her turbulent past; she once 'stabbed a cop', caught hepatitis from the saliva of a pimp, and spent a considerable time as a violent mugger. In one deleted scene from an episode in Season 8 (The One Where Joey Dates Rachel) Phoebe actually threatens to 'cut' Monica.
The saccharine commercial marketing of Friends belied the truly dark subtext of the show. I believe that the writers successfully hoodwinked their audience into taking them at face value. Friends has a false reputation for cloying sentimentality, which as far as I'm concerned only accentuates the sardonic brutality at its core.
• Andrew Doyle: Thought Crimes is on at Stand 1 at 18:30.
Published: 8 Aug 2017
What do you think?