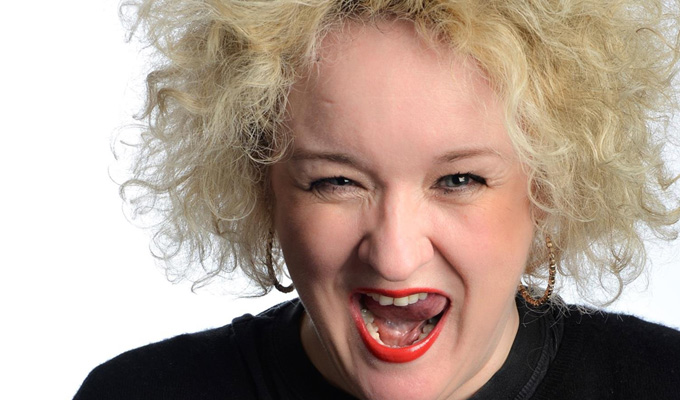 'Fetch me my bubbly milk..for I have a lolling bolus'
I've got pretty eclectic tastes when it comes to comedy and a lot of it comes from my dad's influence. We both shared a great love of comedy – comedy films, sitcoms and especially, American comedy. I was a mere pup in the late 1970s, but I recalled some of the programmes he used to watch that made him laugh and I've since dug them up on YouTube or bought box sets and binged on them in my days off from treading the circuit.
I'm also a great admirer of comedians who can do things other than just stand-up – I shall name it 'stand-up plus',the latest example being the superb Jason Manford who is not only very funny but turns out has a belter of a singing voice.
For example:
He's the first comic I remember ever hearing on TV when I was very young and mainly because of the wonky piano playing. Later, when I took piano lessons my teacher used to get really pissed off as I'd try and emulate Les's playing style.
I wish there were more opportunities for all-rounder comics like Les to come through and I think John Bishop deserves a huge pat on the back for bringing through new talent on his TV show.
Leonard Rossiter
I'm a huge fan of Leonard Rossiter. I have every comedy show he ever performed on DVD. I was at school with his daughter Camilla and met him quite few times and he was a very private but generous man. He once bought all the children in my class ice creams and Pepsi on a particularly hot school sports day.
I think any comedian who wants to branch out into character comedy or comedy acting should start first by researching the works and career of Rossiter. Not only was he a great straight actor (check out Kubrick's 2001: A Space Odyssey), but he was a very versatile comedian, with a real knowledge of how comedy actually worked. Also, anyone who makes a film about a professional 'farter' is my kind of man.
Hunderby
Julia Davis and Lucy Lumsden are geniuses. Julia for writing it and Lucy for having the foresight to commission it. The whole cast of Hunderby is a perfect storm of funny. You always know when a comedy show is good because people are reciting the dialogue the very next day and for ages afterwards. My other half asks me at least once a day if 'I would like my bubbly milk now' and when I'm ranting about something says, 'Hush a hey ho'. A problem in the bathroomal area and the problem might be that 'I have a lolling bolus'. Hunderby is a brilliant piss-take of eerie Gothic novels and it is disgustingly funny.
I am a life-long fan of Richard Pryor. He embodies my idea of perfect stand-up comedy. He tells jokes but he's the master of acting out. He absolutely inhabits every routine and it is a joy to watch over and over again.
Robin Williams
My dad had Live At The Met on DVD from about 1986 or 1987, I think, and we used to watch it together, even though I didn't understand all of the jokes at the time. Since then I have watched box sets of Mork and Mindy, plus every one of his films and I even got to see him live in his show, Weapons Of Self-Destruction in Las Vegas when I was working in the States a few years ago.
I just adore his work and when he died last year, I shed real tears, such was the inspiration he was to me as a performer. I love that he acts out his comedy and uses all his skills – nothing is left untapped.
And from the same comedic mould….
Yakov Smirnoff
As a Russian speaker (little known fact), I've always had a strong affinity with all things Russian, having lived and worked there. There were a lot of restrictions during the Soviet era and there was no stand-up to speak of before Gorbachev, which is why Yakov Smirnoff had to leave Russia – it was just too dangerous to do comedy in the way we in the West know it. Everything had to be state-approved and censored.
Now, there's lots of good comedy coming out of Russia, despite Putin, and there's a strong stand-up comedy scene (or the Theatre of One, Театр одного человека) as the Russians would call it.
Here's an early performance by Smirnoff on the Rodney Dangerfield show.
Abi Roberts is performing Downtown Abi at the Voodoo Rooms on the PBH Free Fringe at 16:15; and Musical CID at the Gilded Balloon at 20:15 on August 27, 28, 39 and 30 only. www.abiroberts.com.
Published: 8 Aug 2015
What do you think?