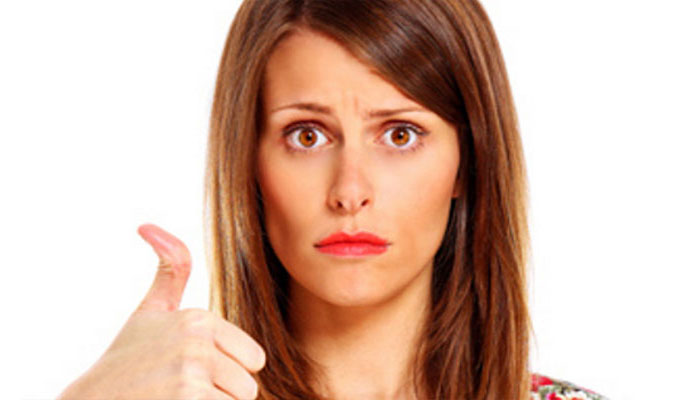 It's honest and melancholy and soppy... how beautiful
David Brent dance  
I remember sitting in university halls with my friend Dan with a good old VHS of The Office, rewinding and rewinding this bit and just dying with laughter. David Brent-isms massively influenced the way me and my friends would talk to one another and unknowingly laid a grounding for the kind of comedy I love.
I think The Office has been so absorbed into TV legend now that it's almost taken for granted that it happened. We forget how groundbreaking and brilliant it was. I never tire of it.
Victoria Wood: The Ballad of Freda and Barry
I've always loved Victoria Wood. I remember seeing her doing stand-up on the telly when I was a kid finding everything she did so joyful and silly. I find her use of language utterly divine - every word picked with such precision.
I remember watching her perform this song and being far too young to understand what it was really about but thinking I had never heard anything so hilarious and naughty as the line 'Beat me on the bottom with a Woman's Weekly'.
Fawlty Towers 
Sybil's 'Oh I know. I know. I know He doesn't deserve you Audrey he really doesn't,' was quoted at me by taunting family members endlessly during my angst ridden marathon length teenage phone conversations.
I sat next to Prunella Scales on a train the other day. I was so awe-struck We'd made it past Banbury before I felt I could even take my coat off. She was doing a crossword. I didn't want to disturb her.
David Bowie and Mick Jagger: Dancing in the Street with no music
This gets me every time. My favourite bit is probably Mick's kangaroo jumps and the way he burps in David Bowie's face.
Tim Minchin: White Wine in the Sun
Seeing this for the first time, and many subsequent times since, always ends in me crying my extraordinarily beautiful eyes dry.
It's not comedy exactly, because it's like totes emosh, but it's a comedian being honest and melancholy and soppy - how beautiful to see that in such a bravado filled industry. Love a bit of pathos, me.
And I love Tim Minchin. I was on the same bill as him once and I think I fell in actual full-blown-would-marry-you-the spot love in around two seconds after talking to him. I think it's the Aussie charm - my other half is also an Aussie so this song helps me feel even more guilty than I usually do about robbing him from his family.
But you know, they shouldn't come over here and steal our jobs.
• Ellie Taylor is currently on tour with her stand-up show Elliementary. Click here for dates.
Published: 3 Mar 2015
What do you think?