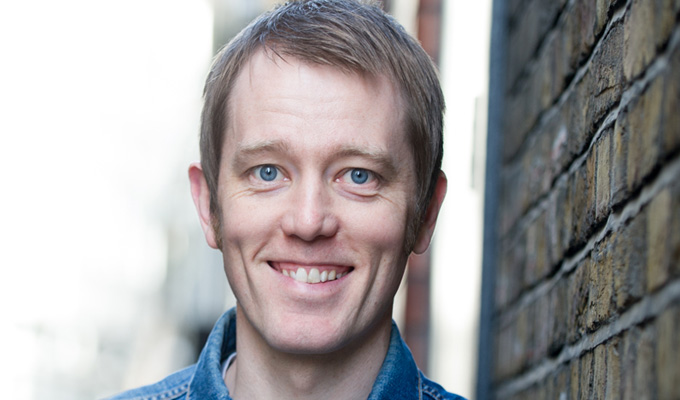 'I don't mind a bit of dirty humour...'
I am a pure and simple man-behind-microphone stand-up comic, so here are some of my favourites at what I do.
Arj Barker
Arj Barker's bed-store bit is a clip I go to every now and again just to laugh out loud (LOL) and have my belief in silliness in stand-up reaffirmed (BISISUR). There is something really appealing to me about how he ends up shouting about pillows and mattresses, I find fake anger done well, really good fun.
Norm MacDonald
I particularly love brilliant stand up that doesn't make huge claims for itself. Very little bores me as much as an act claiming how dangerous or controversial they are. When people smuggle interesting ideas or challenging thoughts into a benign or even stupid persona I deem it far more charming, I like the spoon full of sugar. 
Norm MacDonald is a great example - in this clip as he behaves as if he is just goofing around but really the thing we are laughing at is that he is saying: Alcoholism sounds fun, comparatively. Which is a somewhat tough comedic message to sell.
A few years ago I had no idea who Norm MacDonald was and then I somehow became aware and totally binged on his stuff online. If he announced a UK tour I would be one of the first in line. Who knows, in other countries there may be an untapped Alun Cochrane YouTube ticket market too... wish it was the UK.
Larry Miller
Larry Miller's Five Levels Of Drinking is more celebratory in tone about the booze. I first saw a version of this on Just for Laughs on TV while I was at school. Even though I hadn't had a night like he is describing, I remember the appeal of how well put together it felt as a 'bit'.
There is something extremely satisfying about a big stand-up set piece where things that start off as seemingly innocuous throw away lines become part of the fabric of the material later on.
In this I love the way it touches back to artificial turf and the devil on the shoulder. And lest we forget, this whole bit starts with pretty much a one liner joke. It is all about jokes, folks.
Jerry Seinfeld
One of the masters of the art of observational comedy is Jerry Seinfeld, in this horses bit there are about four places he could stop but each time he decides to move on with a new comic idea. Who did decide they could be sticky? It is a lesson in how to wring all the jokes from a topic.
Bernie Mac
And just in case all this feels like it is people being nice and noticing stuff, I don't mind a bit of ego and self-confidence, or a bit of dirty humour for that matter.
Bernie Mac here showing how you can sometimes tell a crowd you are good, and they will agree. Some of this is not that funny as ideas go, but bloody hell he sells it well doesn't he? AND he has a picture of HIMSELF on his jeans.
Theodore Roosevelt
Finally on confidence, when naysayers and keyboard warriors get a comic down it is critical to keep perspective, and on this issue nobody has captured it better than Theodore Roosevelt in this excerpt from a speech he delivered in Paris.
I haven't linked to someone reading it on YouTube, because I think it is better to read it and have your own voice telling you what you need to hear... 
'It is not the critic who counts; not the man who points out how the strong man stumbles, or where the doer of deeds could have done them better. The credit belongs to the man who is actually in the arena, whose face is marred by dust and sweat and blood; who strives valiantly; who errs, who comes short again and again, because there is no effort without error and shortcoming; but who does actually strive to do the deeds; who knows great enthusiasms, the great devotions; who spends himself in a worthy cause; who at the best knows in the end the triumph of high achievement, and who at the worst, if he fails, at least fails while daring greatly, so that his place shall never be with those cold and timid souls who neither know victory nor defeat.'
• Alun Cochrane will perform (Me Neither) at the Soho Theatre from November 11 to 15 and embarks on a UK tour from January.
Published: 5 Nov 2014
What do you think?