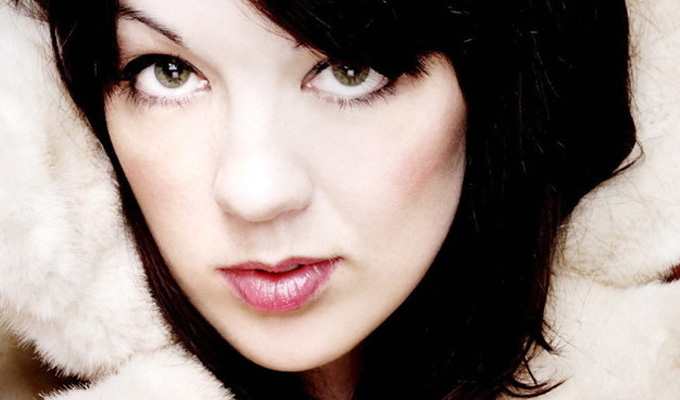 'I'd definitely buy a cuddle pillow with their faces on...'
Mr Show: The Story of Everest
Long before everyone fell in love with Saul Goodman and Tobias Funke there was the Mr Show with Bob Odenkirk and David Cross. Some sketches are clever, some are stupid, some are baffling (Thrilling Miracles makes me weep and I have no idea why) with only a few falling into the dreaded 'filler' category. And they're long! No one in British telly lets you write long sketches anymore. The Story of The Story of Everest is as Mr Show classic (and also Michael Legge's favourite sketch).  
An American Werewolf in London: Cinema Massacre
It's the perfect mix of comedy and horror, while also telling a heartbreaking story. The scene in the cinema where all the people David has murdered are suggesting ways in which he could kill himself, while at the same time a ridiculous porn film plays in the background, is just brilliant. I especially love the cheerful couple with half their faces hanging off. Also the DVD commentary for this film is adorable.  
Red Dwarf: Thanks For The Memory
Not the best sitcom ever made, but certainly my absolute favourite growing up. I have every issue of the Red Dwarf magazine somewhere because I am super cool. It's essentially a flatshare sitcom about a slob haunted by someone he hates, their massive pet and a talking hoover.
The early series managed to cover huge theme such as death, religion and the human condition and pack in enough jokes to keep a studio audience happy, and the later ones were great space adventures (storylines often mirrored things seen in Star Trek: The Next Generation – although I can't say which came first). Thanks For The Memory from the second series is such a funny, sad and clever episode. 
Tina Fey & Amy Poehler
I love these women so hard I'd definitely buy a cuddle pillow with their faces on for nights when my boyfriend is away.
Tina Fey is obviously a bit of a hero being a staff writer turned superstar and there is so much craft in her work. She doesn't do that awful thing a lot of writer/performers fall into which is give themselves all the best lines and just have 'other characters' whose sole purpose is to make them look funny. She created an entire world with 30 Rock.
Amy Poehler is such a brilliant comic actor. Lots of people can do wacky, arch or villainous but portraying a character as warm and loveable as Leslie Knope while still being very funny, is an incredibly difficult skill. I love seeing them together (apart from in Baby Mama, that is not a great film), they obviously adore being stupid in each others company.   
Community: Modern Warfare/A Fistful of Paintballs
When Community gets it right, it's one of the best thing on TV, although seasons 3  and 4 were incredibly patchy and there is always a possibility it will disappear up it's own mawkish meta-rectum (but still worth watching just for Jim Rash as Dean Pelton).
But I've picked the paintball episodes because they are excellent examples of how to pack in a load of story and action into 22 minutes. If you're a big film nerd there are more references in Modern Warfare than an entire season of The Simpsons and they're beautifully directed. People forget how important direction and editing is with screen comedy. Leaving that final beat of a scene on the cutting room floor can ruin an entire storyline.  
The Life of Brian
I know it's an obvious choice but I think it's probably the best comedy film ever made. I remember watching Python when I was disturbingly young and being fascinated by sheer weirdness of some of it.  
The Gilliam animations where a man would fall into a mincer or be eaten by a facial mole, or the gore sketches like Salad Days would give me nightmares but I kept coming back. And for some reason my parents had no problem with buying me a VHS copy of The Meaning of Life for Christmas when I was 11 (perhaps it was to avoid difficult conversations about sex education or the horrors of war). 
I didn't see The Life of Brian until my 3rd year at University and I laughed so much I was actually embarrassed for myself. Everyone else was so cool, smoking and drinking and saying 'yeah this bits actually quite funny' and I had tears rolling down my face and tea coming out of my nose. No one kissed me at that party. 
• Danielle Ward hosts the Do The Right Thing panel show podcast, which starts a new series later this week. Team captainsa re Michael Legge and Margaret Cabourn-Smith and guests this series include Sarah Millican, Jason Manford and Simon Munnery. Subscribe.
Published: 20 Jan 2014
Recent Perfect Playlist
What do you think?