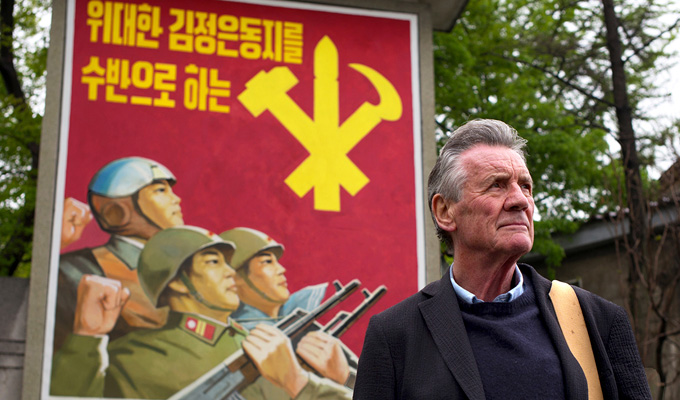 Michael Palin to publish his North Korea journal
Michael Palin's journal of his trip to North Korea is to be published next year.
The book will cover the two weeks he spent in the notoriously secretive dictatorship in May this year for a Channel 5 documentary.
Publishers Hutchinson brought the rights to his day-by-day diary of his trip, which they will release as his North Korea Journal in September next year. A paperback will follow in 2020.
Palin said: 'Maps, guidebooks and internet access were all denied to me as I travelled in North Korea. The daily journal which I wrote up every evening was the only way I could record my personal impressions of this eccentric land. And I lived with the daily fear that I might lose that as well. Fortunately, we left the country together, my journals and me. And they have quite a story to tell.'
The publishers say that in his diaries, Palin 'describes not only what he saw – and his fleeting views of what the authorities didn't want him to see – but recounts the conversations he had with the country's inhabitants, talks candidly about his encounters with officialdom, and records his musings about a land wholly unlike any other he has ever visited – one that inspires fascination and fear in equal measure'.
Order the book here.
Published: 4 Dec 2018
What do you think?