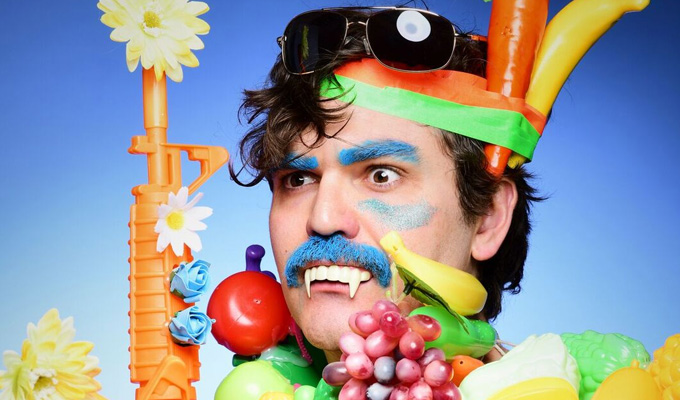 All he wants to do is [FX: GUNSHOTS] with a [FX: GUN RELOADING] and a [FX: CASH REGISTER] and go on tour
John-Luke Roberts is to take his acclaimed Edinburgh show on the road.
All I Wanna Do Is [FX: GUNSHOTS] With a [FX: GUN RELOADING] and a [FX: CASH REGISTER] and Perform Some Comedy! was the second best-reviewed comedy shows of last month's festival according to analysis by The List (or No 14 according to the British Comedy Guide)
The show includes 'Worrissey', a combination of Wario and Morrissey; a trek through the 24 lost Spice Girls (Mels A and D-Z) and the unearthed Alan Bennett story A House With Two Loos.
It is the seventh solo show from Roberts, who trained at the Gaulier clown school, co-hosts the live hit The Alternative Comedy Memorial Society, and co-wrote the UKTV Gold sitcom Bull, which starred Robert Lindsay and Maureen Lipman.
He will be performing his show at the Aberystwyth Comedy Festival next month and at the Soho Theatre in December before a nationwide tour in earl 2019. Click here for a schedule our review from Edinburgh.
Published: 25 Sep 2018
Recent Other News
What do you think?