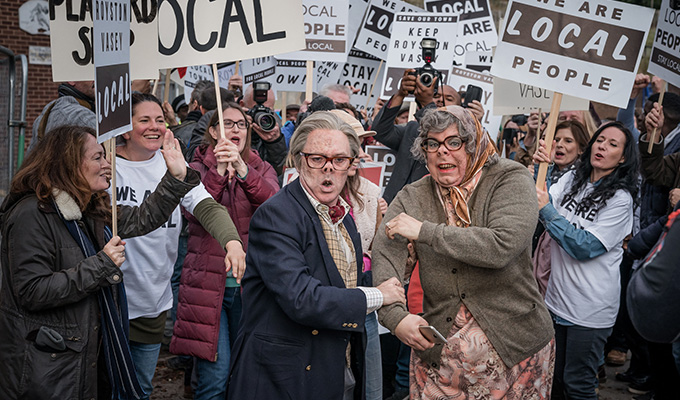 Fans scramble for League Of Gentlemen tickets
Almost 35,000 fans have already asked for free tickets for advancing screenings of the BBC's Christmas TV programmes including Doctor Who and League Of Gentlemen.
The corporation is offering eight screenings of the Time Lord's Christmas special, Twice Upon a Time, in which Peter Capaldi makes his swansong across the north of England.
And the first two in Hartlepool on December 14 and in York the following day, also feature the first two League of Gentlemen 20th anniversary specials.
Co-creator and co-star Steve Pemberton said: 'The north of England is where all four of us hail from and it was very definitely in our minds when we created Royston Vasey.
'We know from going out on tour that we get the best audiences in the north of England, and there's a real connection, a humour, that we share between the four of us which is out there it the north.
'They're the funniest people in the whole country, and we hope they enjoy the new specials we've made for them this Christmas.'
Reece Shearsmith added: 'Being from the north, you couldn't be more local for The League of Gentlemen purposes so that should be reason enough to rush to apply for tickets and enjoy all your favourite characters from The League of Gentlemen. It's great fun.'
The ballot for free tickets closes on Sunday – apply here.
Published: 1 Dec 2017
What do you think?