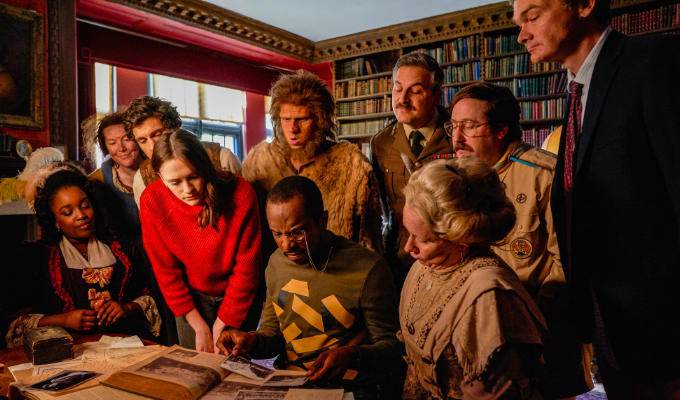 Revealed: How BBC TV comedy output has HALVED in a decade
TV regulators have sounded the alarm after the amount of new comedy broadcast on the BBC plunged by more than half in a decade.
In 2010, the broadcaster aired a total of 225 hours of newly-commissioned comedy on terrestrial channels. Last year it was just 102 hours.
While the BBC has been hit by a licence fee squeeze and the difficulties in filming during the Covid pandemic, Ofcom has expressed concern that comedy is one of the genres being hit hardest.
And because the Corporation is the heaviest investor in the risky field of TV comedy, any cut to BBC output has a big impact on the whole sector.
In a report into the broadcaster published last week, Ofcom said: 'The BBC plays a particularly important role in providing programmes in genres that are at risk including music, arts, religion and other specialist factual content, as well as comedy and children's programming.
'Investment in original UK content by the BBC is critical for delivering distinctiveness, particularly in the provision of at-risk genres' but it noted that spending in such areas – including comedy – is 'declining at a faster rate than other genres'.
It also warned noted that repeats made up 89 per cent of all at-risk programming – which is likely to rise further if plans to make BBC Four an archive-only service come to fruition.
Much of the fall in terrestrial comedy is down to BBC Three's move to an online-only channel in early 2016 as a cost-cutting measure. Ofcom has now given the green light for its return to air in February.
However, even excluding this change, BBC comedy is on a downward trend, as the below Ofcom graph shows:
In 2010, BBC Two aired 79 original hours of programming. In 2019, pre-pandemic, this was down to 62, and just 49 hours last year. BBC One has varied between 53 hours last year, and 77 in 2019
A BBC spokesman told Chortle: 'BBC Comedy is the UK's largest generator of original British comedy. We deliver the highest rating audiences and win the most awards across the board for pioneering and distinctive shows that cater for a wide spectrum of tastes…
'We uniquely support mainstream family favourites including the return of Gavin & Stacey, Ghosts, Mrs Brown's Boys and The Goes Wrong Show, and we're the only UK broadcaster committed to sketch comedy with recent hit Famalam and the forthcoming Lazy Susan and Ellie & Natasia.
'The story of British comedy is synonymous with the BBC, we remain devoted to unearthing, nurturing and championing the best emerging new and diverse British comedy talent across television, radio and iPlayer in ever dynamic ways that capture and reflect our highly cherished national sense of humour.'
New BBC comedy shows that aired in 2010 included:
Come Fly With Me from David Walliams and Matt Lucas, Getting On, with Jo Brand, Grandma's House from Simon Amstell, Harry & Paul, Him & Her, Ideal, Miranda, My Family, Outnumbered, Psychoville, Reggie Perrin, Rev, That Mitchell And Webb Look and The Trip
New comedy shows that aired in 2020 included:
Alma's Not Normal, The First Team, Ghosts (pictured), The Goes Wrong Show, Inside No 9, King Gary, Mister Winner, Motherland, Not Going Out, and Two Doors Down.
Published: 29 Nov 2021
What do you think?