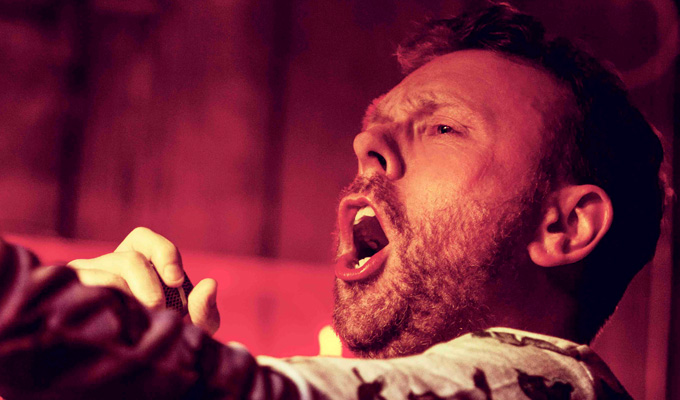 Michael Legge to publish his first book
Stand-up Michael Legge, Radio 4 storyteller John Osbourne and humorist Robert Wringham are all releasing books this summer.
The titles will all be published by indie comedy label Go Faster Stripe, whose founder Chris Evans said: 'It looks like everyone's been writing books during lockdown.'
Wringham's short essays and flash fiction Stern Plastic Owl will be the first release, due later this month.
He previously wrote You Are Nothing in 2012 which told the story of Cluub Zarathustra, the early cult night set up by Simon Munnery and Stewart Lee, among others
Wringham says: 'Stand-up was verboten at Cluub Zarathustra. It encouraged different ways to do comedy. I wrote Stern Plastic Owl in that spirit, as a different way to be funny.'
In his foreword, Wringham adds: 'Don't see this book as a literary thing like a novel or an autobiography or a Yellow Pages but as a fruiting body, a phosphorescent mushroom erupting from the body comedic.'
Legge's first book Strawberries to Pigs is a collection of re-written posts from his 'angry, hysterical' blog. The comic says: '[They're] not in chronological order, so have fun checking the dates and seeing if my writing has improved or not. That should be an amusing game and might lighten the tone.'
Osbourne's book, A Supermarket Love Story, will be his second volume with Go Faster Stripe after his 2017 poetry collection No-One Cares About Your New Thing
The new title, illustrated by Katie Pope, aims to capture 'the romance of supermarkets, where each aisle tells a different story'
This latest flurry brings the tally of comedy books released by Go Faster Stripe to 13 – in addition to more than 100 comedy video and audio specials put out since it was founded in 2004.
Wringham says: 'I came back to Go Faster Stripe because it's just such a lovely way to make a thing happen. You don't have to worry about massive demographics if you don't want to - it's one for the cool kids.'
Published: 11 Jun 2021
Recent News
What do you think?