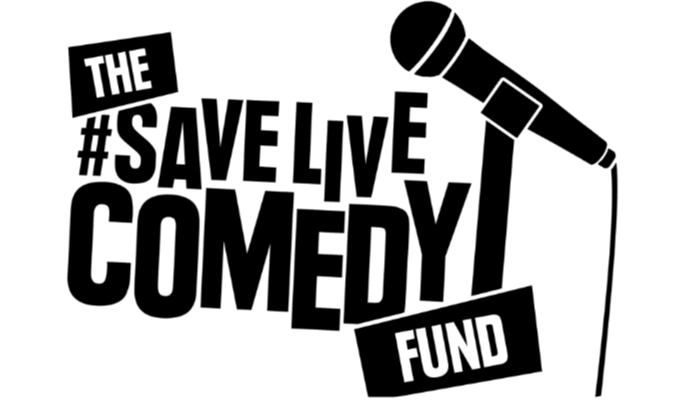 How Covid has decimated comedy
Half of people working in comedy have lost 50 per cent or more of their income in the last year.
That's one of the bleak findings of a survey into how the coronavirus has devastated the industry.
And the grim news is likely to continue, with most people in the business - 57 per cent - not expecting a return to normality this year.
The figures, from the Live Comedy Association, also reveal that four in five people working in comedy, either on stage or off, say their mental health has been negatively impacted by job and industry uncertainty.
Half of people have given serious thought to leaving comedy because of the pandemic – a figure that rises to 60 per cent among people of colour.
When some live gigs briefly returned to England last summer, three-quarters of comics saw their fees decrease, for a significant minority by more than half, indicating the financial struggles facing the industry even when restrictions are relaxed.
Currently, indoor gigs are prohibited in England until May 17 at the earliest, with the hopes that social distancing can be relaxed completely from June 21 - although that depends upon the spread of the virus being contained.
The sobering figures have been released to mark the launch of a new hardship fund, offering grants of up to £500 for those in the business who are struggling to make ends meet. It has been organised by the Live Comedy Association and streaming service NextUp, and is seeking donations.
Pain relief brand Panadol has already contributed £25,000 to the #SaveLiveComedy scheme, and will also be sponsoring a three-month free trial giving access to all NextUp's stand-up specials, from tomorrow until July 20. Sign up at https://nextupcomedy.com/panadol/.
The company, part of pharma giant GSK, conducted its own research which found 60 per cent of adults said they laughed fewer than five times a day during the past 12 months, primarily down to a lack of social interaction. The average pre-pandemic level was 17.5 times a day.
Alex Hall, chair of the Live Comedy Association, said: 'In the past year so many of our industry, both on and off-stage, have lost their jobs, fallen through the gaps in government support and have seen their income levels halved.
'Over 50 per vent of the industry have already given serious thought to leaving comedy as a result of the pandemic. We are hoping to raise as much money as possible over the next few weeks to help those most in need and are so grateful for Panadol's initial support of £25,000 towards this campaign'
Apply for a grant from the fund at savelivecomedy.co.uk/apply-to-the-fund. Priority will be given to those who are self-employed, unemployed, or who run an organisation that has been ineligible for any existing government support.
Owen Donovan from the LCA said 'The more that is raised, the more grants will be able to be awarded. The more grants awarded, the better the chances of the UK being able to slowly re-establish the thriving comedy industry it is known and loved for.'
A previous crowdfunding campaign run by NextUp last spring raised £124,000 for comedians in need.
Published: 19 Apr 2021
What do you think?