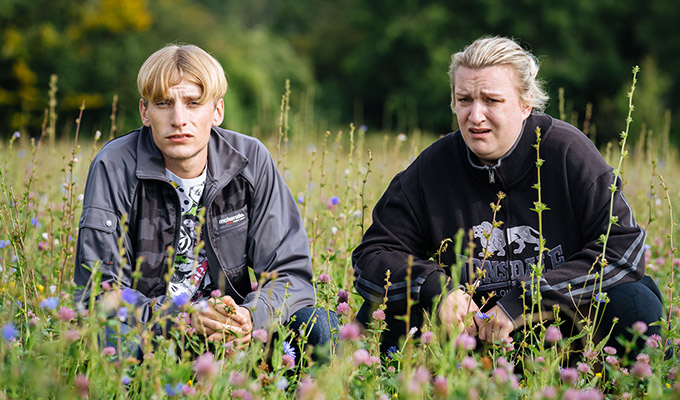 This is what we do best!
This Country has been hailed as an example of what the BBC does best in the Corporation's annual report.
The BBC signed up creators Daisy May and Charlie Cooper in 2016 to make the show, despite them having no profile or previous track record.
And they went on to create a a bone fide hit which, the BBC says, 'is full of heart and a deep personal understanding and appreciation of the community in which it is based' and 'portrays a section of our society not regularly represented on screen'.
The show, which has now come to an end after three series, was cited as one of the programmes demonstrating 'the range of creativity and quality, distinctive content' produced by the Corporation in its year-end summary.
This Country has racked up 52 million views on iPlayer by the end of March, making it one of the biggest BBC Three comedies of all time, on a par with Fleabag.
The report says this 'and illustrates how strong programme brands can grow online and the long-term value to iPlayer of scripted content'.
Figures contained in the document show that the BBC spent £196million on entertainment and comedy on TV last year, up from £175million in 2019
BBC One and Two had pledged to make at least ten new comedy series between them in the year up to March, and actually made 15.
However, the spiralling costs of making comedy, driven in part by deep-pocketed rivals such as Netflix, was cited as a concern in the report.
On Radio 4 and 4 Extra, the pledge was to make 240 hours of comedy, and a total of 277 was actually achieved
The report also discloses that Shane Allen, the BBC's controller of comedy commission was paid between £220,000 to £225,000 – the same as his equivalents in the factual, entertainment and sport departments, but around £50,000 less than drama boss Piers Wenger.
Published: 15 Sep 2020
Recent News
What do you think?