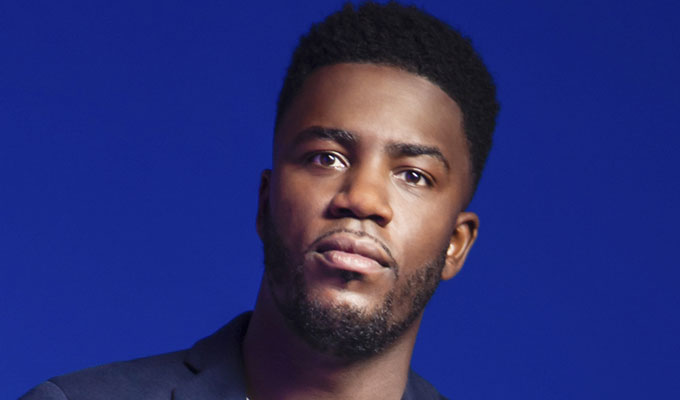 Go, Mo!
Our pick of the week's comedy on TV and radio.
Sunday July 14
MY SINGLE LIFE: Comedian Sadia Azmat talks about her nine years of singledom and how being Muslim, has found meeting someone of her own faith difficult. As part of this hour-long documentary she also talks to sociologist Aurel Diamond to find out why single people can actually be happier than married people, and also has a therapy session. Will they help her to finally be happy with her single status? Radio 2, 9pm
Monday July 15
THE OFFICE: Gold rewinds to the very first episode of Ricky Gervais's classic. Gold, 10.20pm
GOOD OMENS: The TV version of Terry Pratchett and Neil Gaiman's fantasy comic novel has recently landed on Amazon Prime, and will eventually come to BBC Two, But here is another chance to hear the first ever radio dramatisation, from 2014. Peter Serafinowicz and Mark Heap take the lead roles as an angel and a demon trying to track down the Antichrist, who has gone missing just as the Apocalypse is all imminent. The cast also includes Charlotte Ritchie and Josie Lawrence as the witch Agnes Nutter, a role she reprised for the newTV series. Radio 4 Extra, 6pm
Wednesday July 17
GAMEFACE: Roisin Conaty's great comedy GameFace is back for a second series. In the first episode, Marcella takes her driving test, and finds her ex, Simon (Dustin Demri-Burns), in a compromising position. Read an interview with Conaty here. Channel 4, 10pm
JON RICHARDSON: ULTIMATE WORRIER: Tonight's guests are Russell Howard, Roisin Conaty and Lucy Beaumont. Dave,10pm
Thursday July 18
WELCOME TO WHEREVER YOU ARE: The global stand-up show returns, with indigenous Australian comic Steph Tisdel, Afrikaaner Schalk Bezuidenhout, and New Zealand-born but Stockholm-based Al Pitcher. The show is hosted, as always, by Andrew Maxwell. Radio 4, 6.30pm
Friday July 19
THE LATEISH SHOW WITH Mo Gilligan: Having previously co-hosted The Big Narstie Show, comedian Mo Gilligan gets his own raucous programme. Guests in episode one are Steve Coogan, Jessie J and Asim Chaudhry, better known as People Just Do Nothing's Chabuddy G. Gilligan talks about the show here. Channel 4, 10pm
BRITISH TROLL FARM: A new sitcom starring Daniel Ings (Lovesick) and Nicola Coughlan (Derry Girls), set in a secret British military unit dedicated to fighting the social media cyberwar. Radio 4, 11.30am
Published: 14 Jul 2019
What do you think?