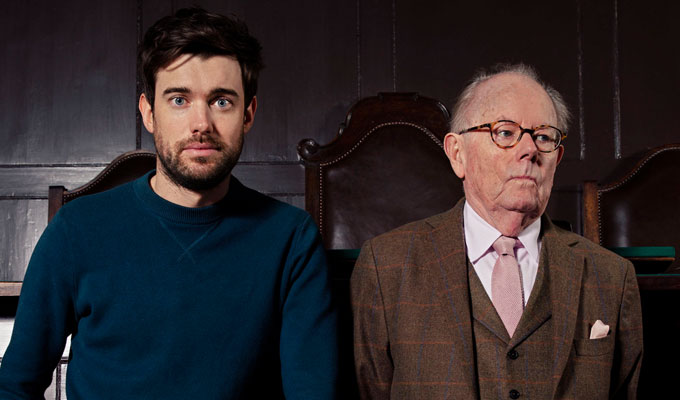 Jack Whitehall, descended from a 'scumbag'
Jack Whitehall has discovered that he is descended from a 'scumbag' who helped quash a pro-democracy rebellion.
The comedian and his father, showbiz agent Michael, were stunned by the revelation which came when they filmed a forthcoming episode of the BBC's genealogy show Who Do You Think You Are?
Family tree researchers found that the comedian's great-great-great-great-grandfather, Thomas Jones Phillips, played a key role in the Newport Rising – but on the wrong side of history.
The event on November 4, 1893, was the last large-scale armed rebellion against authority in Britain, when nearly 10,000 people marched on Newport, Monmouthshire, to seek the release of Chartists: activists who were demanding political reform for the working classes and voting for all.
But in the BBC show, Jack Whitehall discovers that his ancestor arrested the rebellion's leader, John Frost - a man who remains a hero of the Labour movement to this day.
The Chartist and his fellow 'conspirators' were sentenced to be hanged, drawn and quartered for high treason. But after a public outcry, they were transported to Australia instead.
The Mail on Sunday today reports that Whitehall told the BBC programme that he had hoped Phillips, a solicitor in Newport, might turn out to be a 'low-level wrong 'un or a pen pusher.'
But by the end of the show, he jokes that Phillips 'has gone from being an officious windbag to being a full-blown snitch' and the sort of man 'who might burn down an orphanage'.
The comic also learns that Phillips tried to strip political opponents of their right to vote, which he describes as 'pioneering scumbaggery' and likens to the actions of a dictator.
The new series of Who Do You Think You Are? starts next week.
Published: 14 Jul 2019
What do you think?