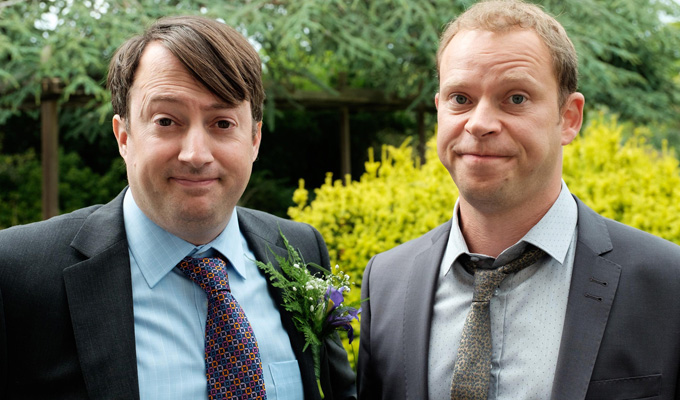 Peep Show remake planned – with women in the lead roles
Peep Show is set to be remade - with women taking the David Mitchell and Robert Webb roles.
America is having another bash at remaking the show, with Portlandia writer Karey Dornetto working on a script for the FX network.
Fox previously make a pilot, starring The Big Bang Theory's Johnny Galecki in 2005, with two other attempts by Spike in 2008 and Starz in 2016 hitting the buffers.
Peep Show co-creator Sam Bain revealed the project was in development in an article in The Guardian about diversity in TV.
He wrote: 'People sometimes ask if I look at my earlier work differently now – whether my shows would have been better if they had been more diverse.
'What would Peep Show have been like with women as the two leads? It's a great question – and it's one I'll shortly have the answer to, because there is a script in development for a U.S. Peep Show with two female leads.
'It's at FX Networks and it will be written by top comedy brain Karey Dornetto.'
Here is the Fox pilot:
Published: 26 May 2019
What do you think?